---
1965
THE DUCK * JACKIE LEE * FONTANA 646 * UK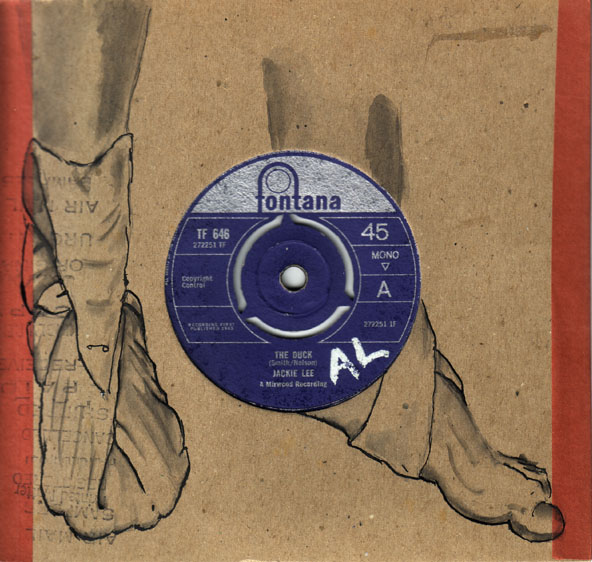 Around 1964 there was a noticeable difference in the records played in the clubs like the Scene and Le Disque to those played in the dance halls like The Lyceum and The Lacarno, but by 1965 this difference had begun to disappear and many of the distinctly Soul cuts were played in both venues. Released on the LA based independent label Mirwood 5502 in the USA The Duck an up-tempo cut, was a popular dance cut in clubs and dance halls alike across the South East of England.
As it had had remained something of an evergreen The Duck enjoyed a second surge of interest in the UK and was reissued in 1967 on London (see below).
I shan't begin to attempt to give even the sketchiest outline of Jackie Lee. a.k.a. Earl Lee Nelson's recording career but point you in the direction of Soulfull Kinda Music's excellent discography of the man.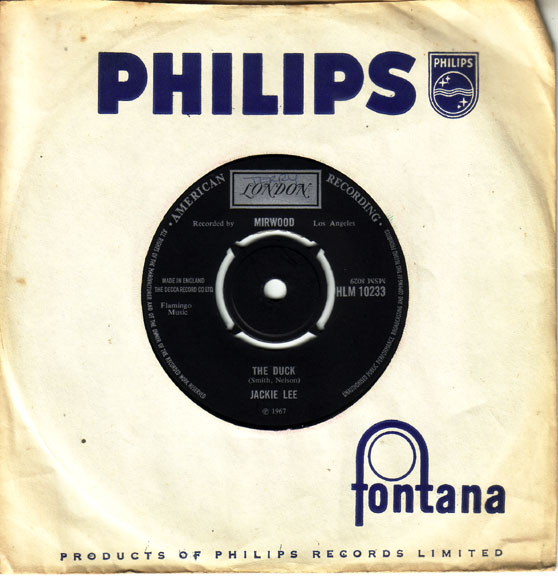 JACKIE LEE * THE DUCK * LONDON 10233 * UK
---