---
1964
HI-HEEL SNEAKERS * TOMMY TUCKER * PYE INTERNATIONAL 25238 * UK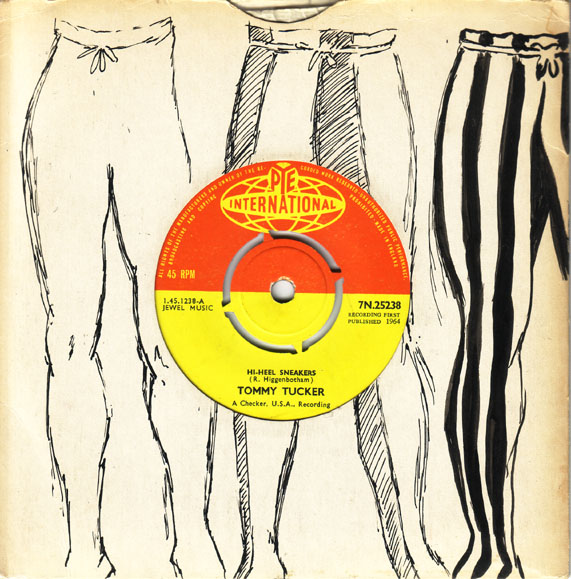 Robert Higginbotham, a.k.a. Tommy Tucker was born in Ohio in 1933 and died of poisoning in 1982. Possibly his first appearance on disc was with the Belvaderes in 1955, his debut as Tommy Tucker came in 1958 with Backtrack for the Mark label.
Released in January 1964, Hi-Heel Sneakers was his first release on Checker. This highly infectious dance record, was, with its distinctive opening guitar cords, always guaranteed to get the punters on the dance floor when played in the clubs and dance halls in the mid 1960's.
The record proved to be his biggest success. He had previously released records on the Mark, Sunbeam, Hi and RCA labels as Tommy Tucker and Atco as Tee Tucker; it was while with Atlantic's Herb Abramson (who was producing as an independent in the early 1960s) that Tommy Tucker recorded Hi-Heel Sneakers with Dean Young on lead guitar, which was then leased to Checker.
A popular song on the club circuit with Soul acts at the time, it was sung and played live by innumerable musical entertainers; Stevie Wonder on his version, recorded in 1965 for Tamla Motown, (see below) gives an indication of that live sound.
Written By Billy Davis and Tommy Tucker, and released in March 1964, Slip-In Muels by Sugar Pie De Santo, also for Checker (see below) is an answer record to Hi-Heel Sneakers, the recording uses the same opening guitar break and the songs rhythm (could easily have been the same musicians).
HI- HEEL SNEAKERS * TOMMY TUCKER * CHECKER 1067 * USA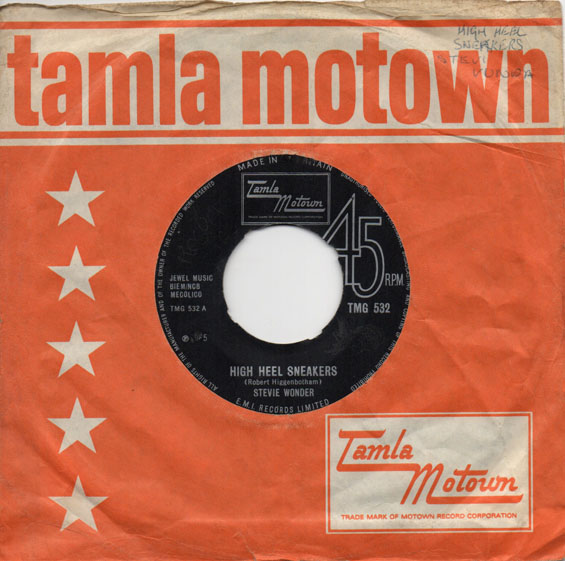 HIGH HEEL SNEAKERS * STEVIE WONDER * TAMLA MOTOWN 532 * UK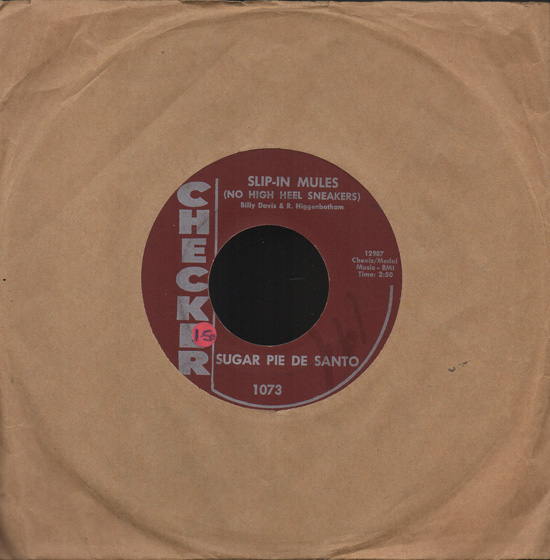 SLIP-IN MULES * SUGAR PIE DE SANTO * CHECKER 1073 * USA
---