Click on the cover to play.
---
HI HEEL SNEAKERS (LONG VERSION) * TOMMY TUCKER * RED LIGHTNIN 450031 * UK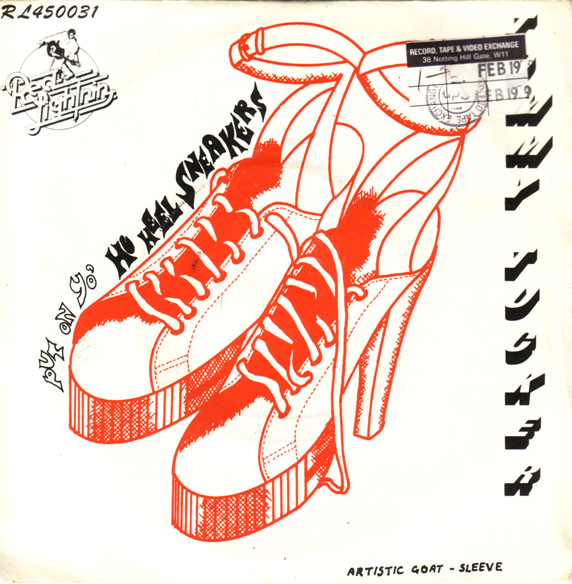 Issued with picture sleeve some time in the 1970's on the excellent Red Lightnin label in original mono, this is a previously unreleased long version of a Mod dance favourite with Tommy Tucker playing a mean electric organ at about the halfway point. According to the information on the back of this sleeve this cut was recorded at A1 Sound in New York in 1962, which, if accurate, would pre date the Checker version by two years.
---