---
1967
AIN'T THAT LOVIN' YOU FOR MORE REASONS THAN ONE * THE RAISINS * MAJOR MINOR 540 * UK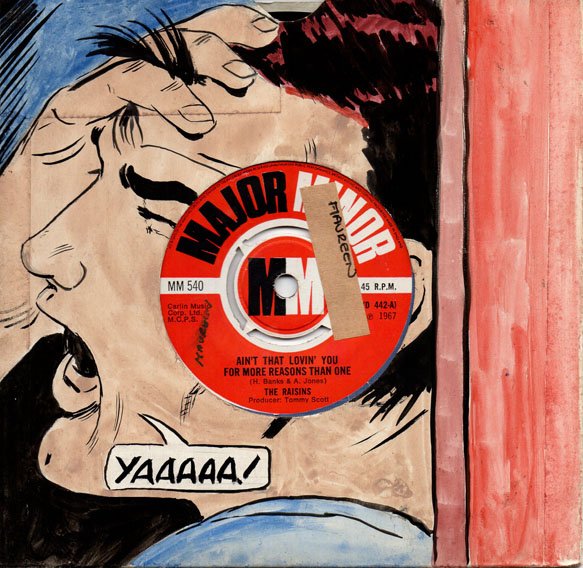 Written by: Homer Banks and Allen Jones and originally recorded by Johnnie Taylor on Stax, Ain't That Lovin' You is a Soul ballad sung at a walking pace that relies on passion to give it momentum, they type of song that were it to be sung without any real depth of feeling would almost certainly be an unbearable dirge.
This fine cover by The Raisins follows the original in sound pattern but is sung at a slightly faster tempo and with a girl group vocal backing giving it more of a Chicago sound than Johnny Taylor's Memphis cut.
The Raisins aka The Coloured Raisins, were a Soul / Reggae band from Lewisham, South East London who wnet on to record another Soul cover One Way Love for the Trojan label. The group at one time included Freddie Notes, who latter recorded as Freddie Notes and the Rudies.
---