---
1965
DO THE 45 * THE SHARPEES * ONE-DERFUL! 4835 * USA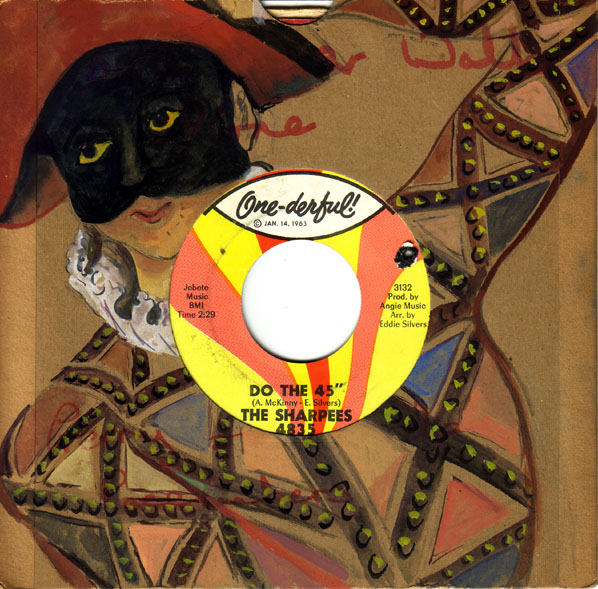 The Sharpees were: Herbert Reeves, Benny Sharp, Horise O'Toole and Guy Vernon, this was the groups debut release, although the members had sung on various other records previously. Lead vocalist on Do The 45 Herbert Reeves had started his recording career four years earlier as Little Herbert (Reeves) & The Arabians on the Teek label, a tiny independent from St. Louis.
As a storming dance record they don't come better than this; plus, where many novelty dance songs can have duff lyrics Do The 45 has the immortal line "Now here comes little sister twistin' up a storm, she's doin' the bird, yea, and waving her arms, come on little girl and dance with me, I've got my 45 and I'm as bad as I can be." Nuff said.
An interesting take on the song is G. L. Crockett's own version of the song called Watch My 32 (see below) known more for his 'Down home' style R&B like Look Out Mable and It's A Man Down There than this kind of Chicago soul.
---