---
1960
FINGER POPPIN' TIME * HANK BALLARD AND THE MIDNIGHTERS * PARLOPHONE 4682 * UK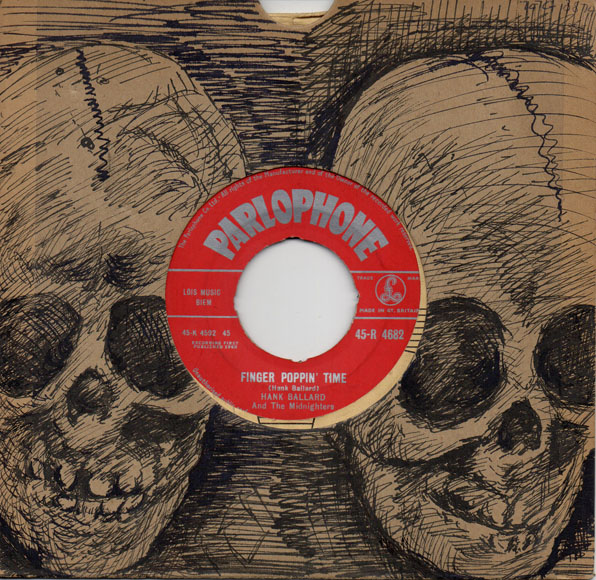 Originally formed as The4 Falcons, both Jackie Wilson and Levi Stubbs were part of this early line up, the group started recording in 1952 as The Royals and scoring a hit with their first release the original version of Every Beat Of My Heart released on Federal 12064.
Hank Ballard (born John Henry Kendricks) joined the group for their next release when he was just sixteen years old. The group changed their name to The Midnighters in 1954, the members were Hank Ballard, Charles Sutton, Henry Booth And Sonny Woods. Their first release as The Midnighters was Work With Me Annie.
Released on King 5341 (see below) Finger Poppin' Time is a 1st class dance number with a strong shuffle beat that introduces the idea of 'finger popping', ie. clicking thumb and finger, while dancing, that at the time would have been the height of cool.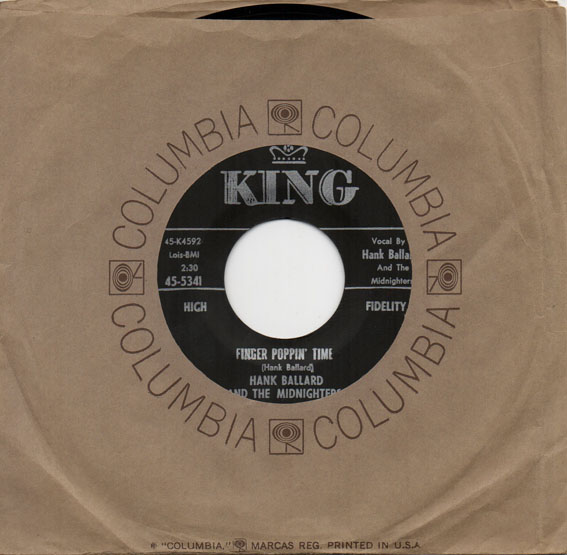 FINGER POPPIN' TIME * HANK BALLAD AND THE MIDNIGHTERS * KING 5341 * USA
See also: The Float * Annie Had A Baby
---