---
1964
GOIN' OUT OF MY HEAD * LITTLE ANTHONY AND THE IMPERIALS * UNITED ARTISTS 1073 * UK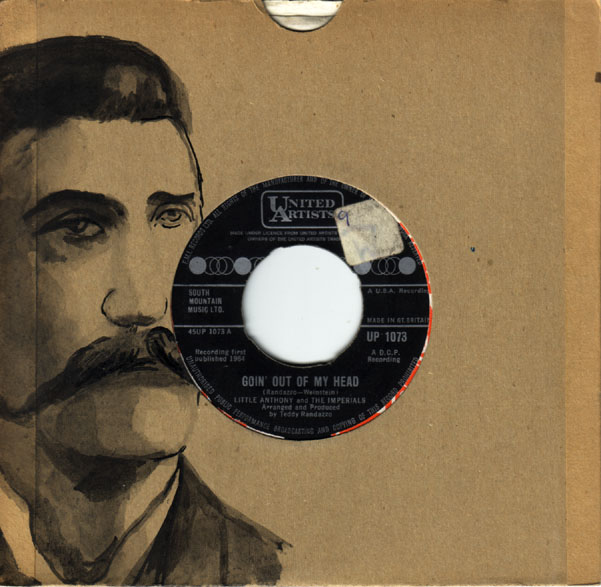 They started out as the Duponts recording You / Must Be Falling In Love for Winley in 1956, then twenty six single releases later they came up with this beauty, with Anthony Gourdine, aka, Little Anthony still managing to sound like he was fresh out of school.

Written specifically for the group by long-time friend Teddy Randazzo (who had just broken up with his wife) and Bobby Weinstein, Going Out Of My Head is a searing Soul ballad that builds to a fantastic crescendo.

The British issue which corresponds side for side with the American release on DCP 1119, and later on Veep 1241

. See the next side Make It Easy On Yourself.

The song has since become a much covered standard by Jazz, Pop, MOR artists alike as well as numerous Soul versions like ex Supremes singer Florence Ballard's version, issued as a B side to her solo debut for ABC in 1968 (see below).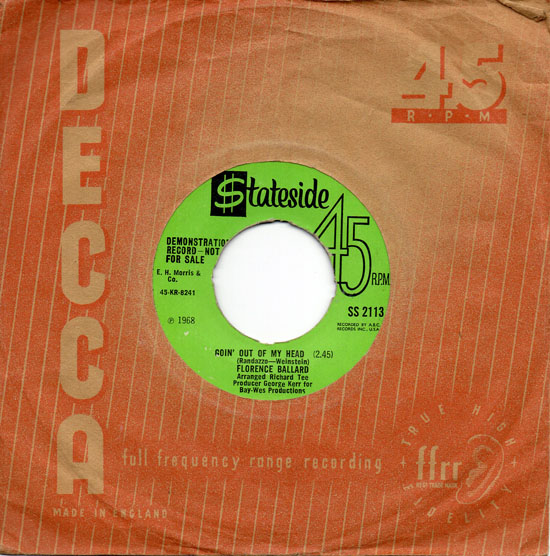 GOIN' OUT OF MY HEAD * FLORENCE BALLARD * STATESIDE 2113 * UK
---