---
1966
HELP ME * THE SPELLBINDERS * CBS 202453 * UK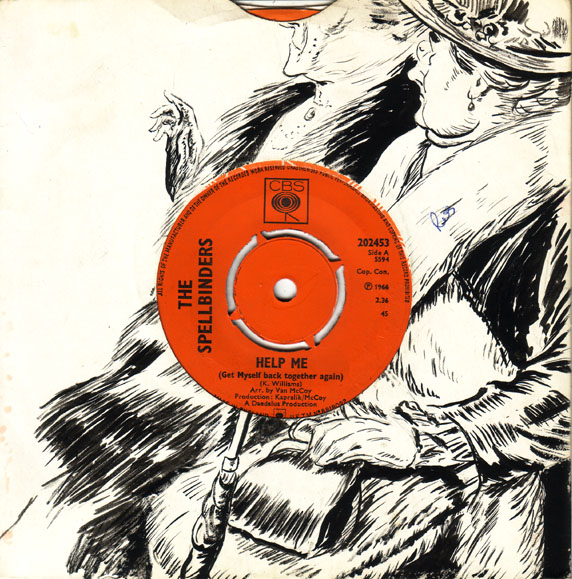 Arranged and produced by Van McCoy Help Me (Get Myself Back Together Again) is another fine Soul cut that has an easy, smooth flowing, dancing beat from that prolific and versatile musician Van McCoy.
Released in the US on Columbia 43830 Help Me although the groups fourth and last for the label was the first Spellbinders record to be released in the UK.
It was also reissued in 1968 on Direction backed with Chain Reaction (see below).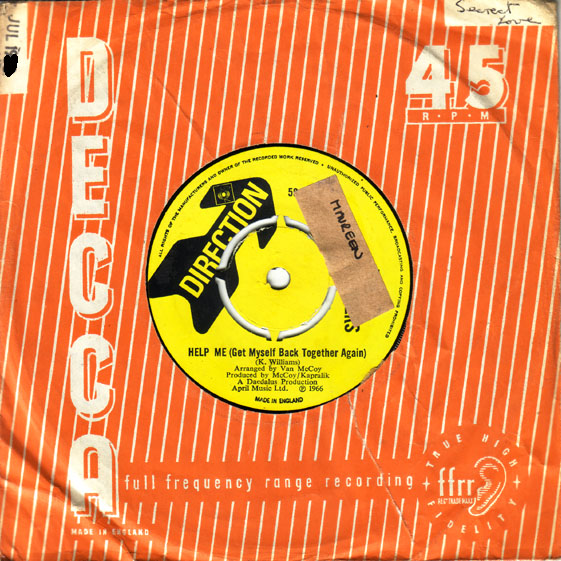 HELP ME * THE SPELLBINDERS * DIRECTION 3970 * UK
See also:
---