Play by clicking on the image.
---
1967
HOLD ME OH MY DARLING * MARVIN GAYE & TAMMI TERRELL * TAMLA 54156 * USA
Tammi Terrell originally released this as a solo on Motown, both versions are excellent. This is one of the most soulful 'un-Tamla' like and least mentioned of her chart successes with Marvin Gaye, others are: Ain't No Mountain High Enough, Ain't Nothing Like The Real Thing and their biggest seller The Onion Song.
Written and produced by Harvey Fuqua and released in the US on 22nd August 1967 as a B side, Hold Me Oh My Darling despite being a beautiful and, what sounds like, a heartfelt spontaneous exchange is in fact an solo recording by Tammi Terrell with dubbed on vocal of Marvin Gaye. It was released in the UK, also as a B side, on the 20th October (see below).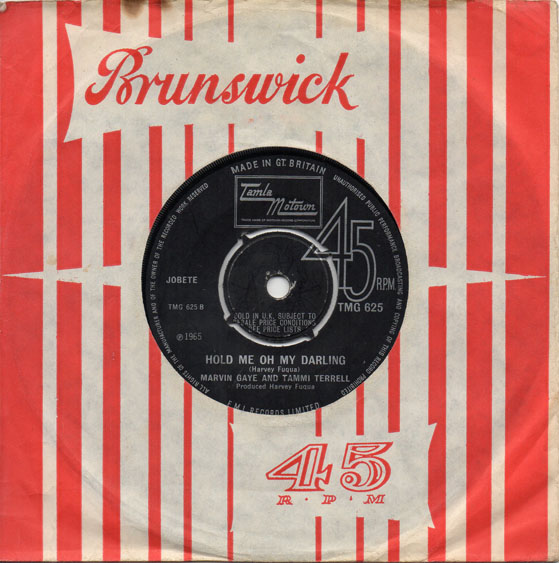 HOLD ME OH MY DARLING * MARVIN GAYE AND TAMMI TERRELL * TAMLA MOTOWN 625 * UK
---