---
1963
I FEEL GOOD ALL OVER * THE DRIFTERS * LONDON 9785 * UK
I Feel Good All Over is another Drifters classic with all the muscle and class that was their trademark. Rudy Lewis takes lead on this one, with Charles Thomas, Eugene Pearson and Tommy Evans, including Billy Davis (guitar), then extra backing is provided by Dionne and Dee Dee Warwick, Cissy Houston and Doris Troy! value for money or what.
Released as the B side to I'll Take You Home in the US in August 1963 and UK in September 1963, the track was actually recorded a year earlier on June 28th 1962 in New York City, at the same session that produced Another Night With The Boys and the magnificent Up On The Roof.
Apart from various American cover versions including the Dukays and Sam Butera And The Witnesses, and The Paramounts in the UK I Feel Good All Over was covered as a Reggae version in 1972 by Horace Andy; it was produced by Phil Pratt, who, it seems, wrote the song!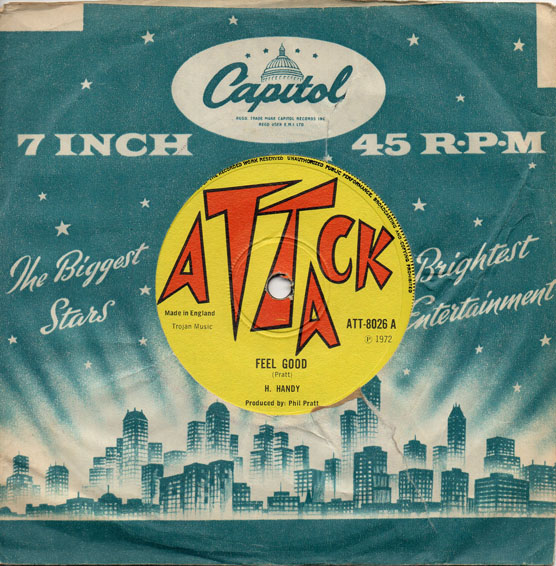 HORACE ANDY * FEEL GOOD ALL OVER * ATTACK 8026 * UK
See also:
---