---
1964
I FOUND A LOVE OH WHAT A LOVE * JO ANN & TROY * ATLANTIC 2256 * USA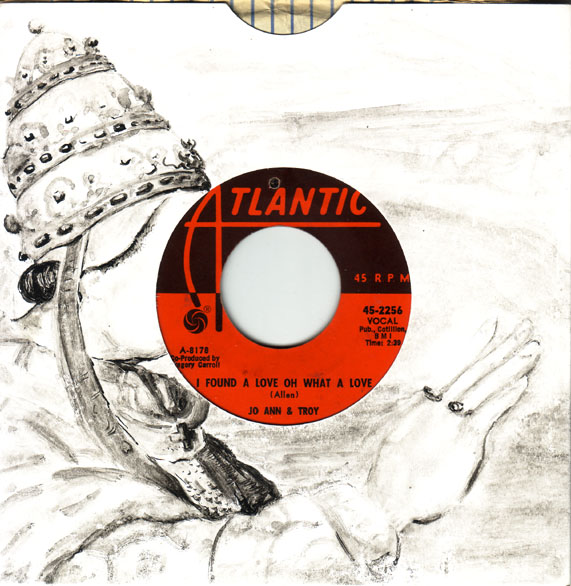 During the 1960s many a Soul record that reached the ears of some British Soul music fans was in fact sung by Country music singers, Charlie Rich and Mohair Sam being a classic example, I Found A Love Oh What A Love by 1950s Rocker girl Jo Ann Campbell and her husband Country singer, and producer at Atlantic records, Troy Seals is no exception.
It may be that what gives the extra depth (Soul) to this recording is the fact that the couple were genuinely in love at the time, they are still together 50 years later. Jo Ann & Troy had one other release Same Old Feeling on Atlantic #2293, after which, it seems Jo Ann left the recording business.
The A side is a excellent version of Bo Diddley's Who Do You Love, which really should merit this record as a double sider.
---