Click on the record to play.
---
I'VE BEEN TRYING * THE BLUES BUSTERS * DOCTOR BIRD 1030 * UK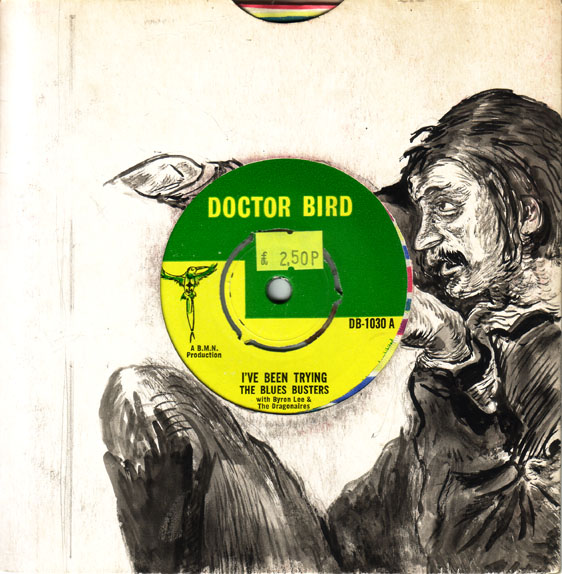 Like many other Jamaican singers The Blues Busters: Philip James and Lloyd Campbell, were able to sing in both the Soul and Reggae idiom, although more often than not Soul songs were sung with a Reggae backing.
I've Been Trying written by Curtis Mayfield and first recorded by The Impressions, is one of those exceptions that is done as a straight Soul cut.
See also:
---