---
1963
I WANNA BE YOURS * CONNIE McGILL & THE VISIONS * TRIODE 115 * USA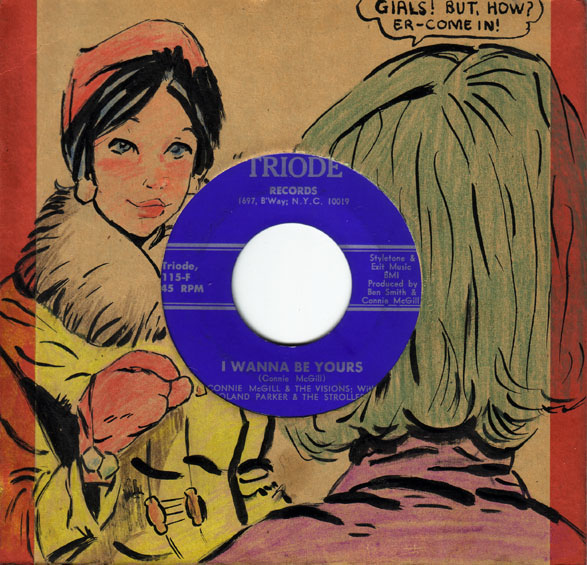 Connie McGill & The Visions' earlier records were in the Doo Wop style but I Wanna Be Yours seems to mark a turning point as it's a slice of pure Soul, and where as the Doo Wop stuff is a bit of a throwback this is definitely ahead of it's time.
On this record Connie McGill & The Visions are: Connie McGill, Raymond Hayes, Henry Hill, Roland Parker, accompanied by Roland Parker & The Strollers. This was the groups only release on the small New York independent label Triode.
N. B. A 'triode' is a three-electrode valve. Why anybody would want to name a record label after a three-electrode valve is a mystery to me. Maybe it could be something like volt, but that's probably a bit tenuous.
See also: I Want To Be Free
---