---
1960
LISTEN TO THE ANGELS * SOUL STIRRERS * SAR 110 * USA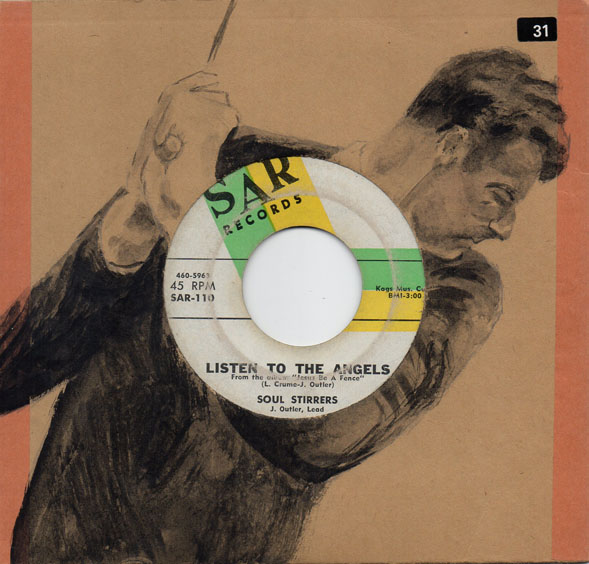 Written by Soul Stirrers guitarist LeRoy Crume and vocalist Jimmy Outler and taken from the album Jesus Be A Fence, Sar LPM-501 (the first [of five] LP on the label) Listen To The Angels is another Gospel (Soul) masterpiece from this innovative and influential group.
The Soul Stirrers often used two lead singers for dramatic effect, yet on Listen To The Angels it is the powerful and expressive voice of Jimmy Outler singing lead; Outler had recently replaced Johnnie Taylor.
I can't help thinking that Ernie K Doe had been listening to Listen To The Angels before he wrote and recorded Te Ta Te Ta Ta .
See also:
---