---
1964
MY GIRL * THE TEMPTATIONS * STATESIDE 378 * UK
Released in America on the Gordy label in December 1964, this was a moment when, although nobody knew it at the time, the Tamla Motown sound coalesced into an idiom. At this point, and with others around it, this sound was, it seemed at the time, the very apogee of the polished and sophisticated uptown Soul.
Written by Smokey Robinson and Ronnie White (of The Miracles) My Girl was the first Temptations song to feature David Ruffin on lead vocals, released for the Christmas market on December 1st it went on to become the groups first #1 Pop hit in March 1965.
Although some British fans would have heard the record, played by DJs on import, over Christmas, it wasn't released in the UK until January of 65, it did creep in to the British charts at #43 in March. Backed with Get Ready it was reissued in 1969 on Tamla Motown (see below).
Prince Buster also covered My Girl, and though he changed the title he still gave the correct writing credits to Robinson - White; see below.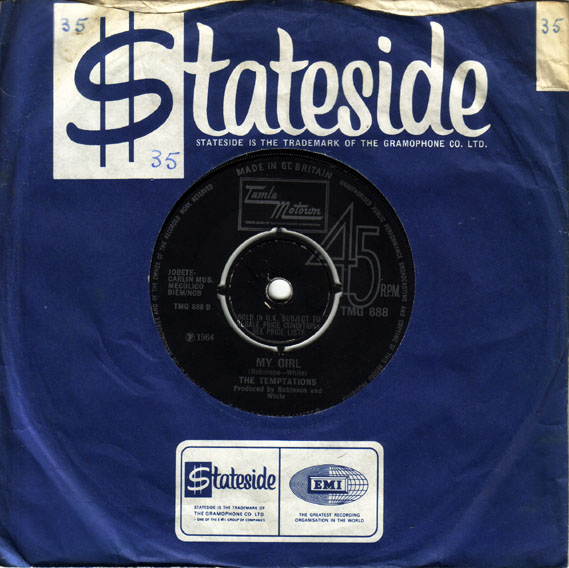 MY GIRL * TEMPTATIONS * TAMLA MOTOWN 688 * UK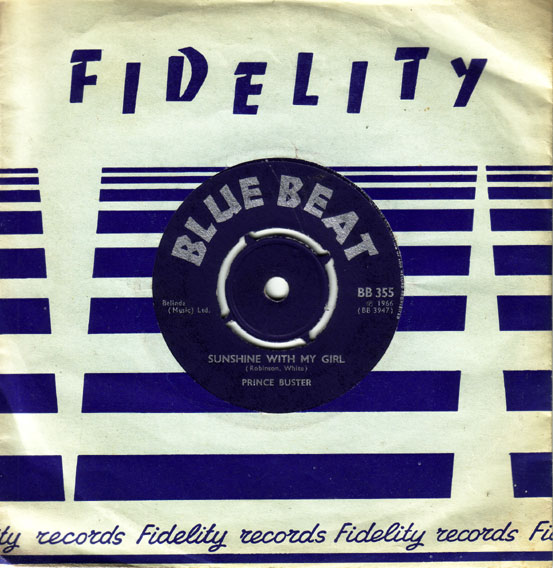 SUNSHINE WITH MY GIRL * PRINCE BUSTER * BLUE BEAT 355 * UK
See also: The Further You Look * I Want A Love I Can See
---