---
1969
PENNANT FEVER * THE CHICAGO CUBS * CHESS 2075 * USA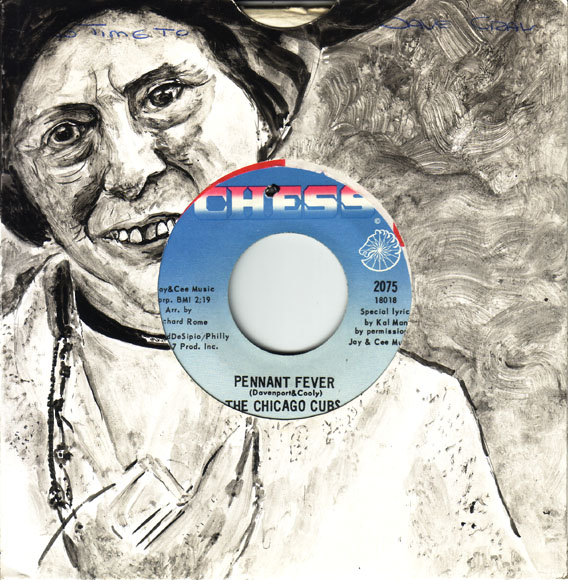 On one level Pennant Fever could be compared to a British football record that footballers or fans occasionally make, but the comparison ends there because this is a fantastic slice of pure late 1960s Early Funk.
Pennant Fever takes its cue from Little Willie Johns Fever, and although it is only really recognizable as a speeded up arrangement, the lyrics don't really intrude as a 'sports' song might, somehow, a bit like the most religious of Gospel songs, they just blend in with the Funk.
Unfortunately although I've had this record for more years than I care to think about, it's is only recently that I have really listened to it the reason being two fold, firstly precisely because it is a sports record I have always dismissed it as being not what I was looking for, added to wish is the loud and intrusive crowd noises at the beginning which I probably never listened beyond whenever it came through for a quick check! But once that opening noise stops (and it doesn't come back) The Chicago Cubs, backed by The Clark Street Band, launch into one of the tightest Funky Soul cuts on the label.
N.B. The instrumental on the flip is by The Clark Street Band and bears no relation to sport.
---