---
c1966
PUT A SMILE ON YOUR FACE * E. J. & THE ECHOES * DIAMOND JIM 8787 * USA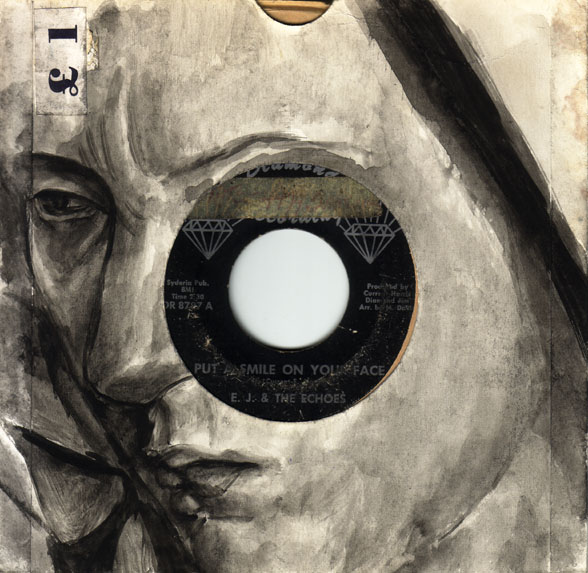 This obscure mixed race Detroit group (black singer/white musicians) cut five sides for James 'Diamond Jim' Riley's Diamond Jim label between 1966 -1968 Put A Smile On Your Face was their third.
The song is a Soul ballad with a sad and plaintive air that is at odds with the message: an appeal for a smile, but this is only sadness is only the consideration of the singer Manny Holcolm showing empathy towards the subject.
For a full discussion and fantastic picture of the group go here.
---