---
1965
PUT YOURSELF IN MY PLACE * THE ELGINS * TAMLA MOTOWN 642 * UK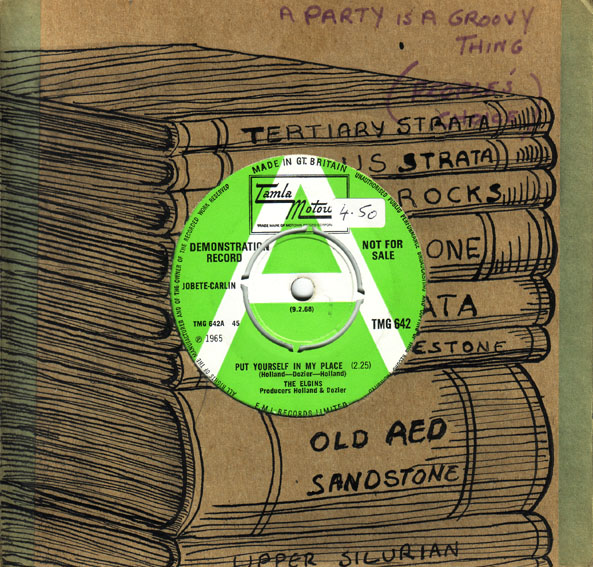 As close to pure beauty as it's possible to get in a Pop song Put Your Self In My Place was the Elgins debut single for Berry Gordy's V. I. P. label # 25029 and was released in December 1965.
It was released in the UK in February the following year on Tamla Motown 551, and despite it being a popular record in the clubs and dance halls at the time, it doesn't seem to have sold very well, because it is something of a scarce record as a British pressing. It was however reissued two years later in February 1968 with the catalogue number 642, as the above illustration shows.
The song was written by Holland, Dozier, Holland and was also recorded by The Isley Brothers for Tamla Motown in 1966 though it was never released in the US on a 45, however it was released in the UK on TMG 708 in 1969; and in the 1970s by Delroy Wilson as a Reggae cut see below.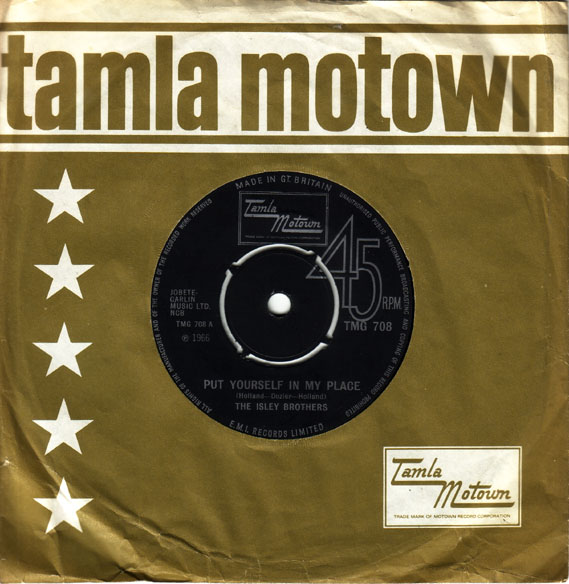 PUT YOURSELF IN MY PLACE * THE ISLEY BROTHERS * TAMLA MOTOWN 708 * UK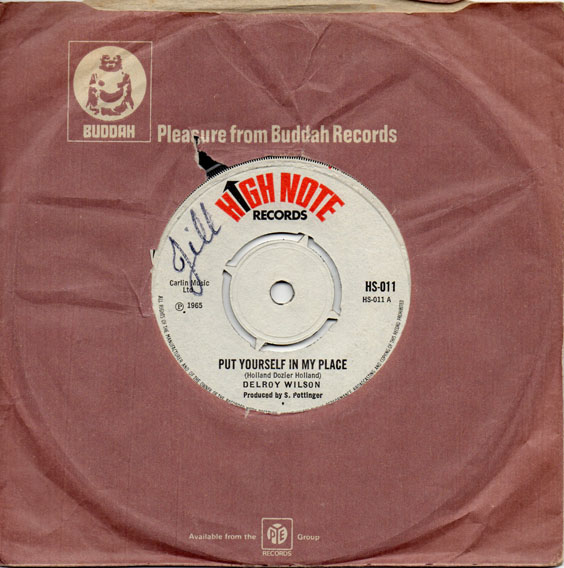 PUT YOURSELF IN MY PLACE * DELROY WILSON * HIGH NOTE 011 * UK
See also:
| | | |
| --- | --- | --- |
| | | |
| Heaven Must Have Sent You | Itís Been A Long Time | Stay In My Lonely Arms |
---