---
1960
STAY * MAURICE WILLIAMS & THE ZODIACS * TOP RANK 526 * UK
Piano player, singer/songwriter Maurice Williams formed his first group the Royal Charms in Lancaster, South Carolina. That same group recorded Little Darlin' as the Gladiolas for the Excello label in 1957, after which they changed their name to the Excellos.
It was with a new line up that Maurice Williams formed The Zodiacs in 1959 and recorded the above for the New York independent Herald label (see below). Written by Maurice Williams Stay was their first for the label and an instant success, going swiftly to the top of the charts; and at 1 minute 39 seconds the shortest record ever to do so.
The song has been covered many times since the original recording, not least of which is The Virginia Wolves version below.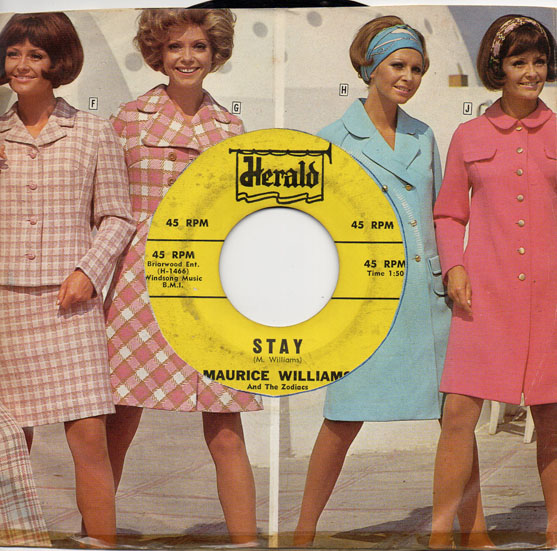 STAY * MAURICE WILLIAMS AND THE ZODIACS * HERALD 552 * USA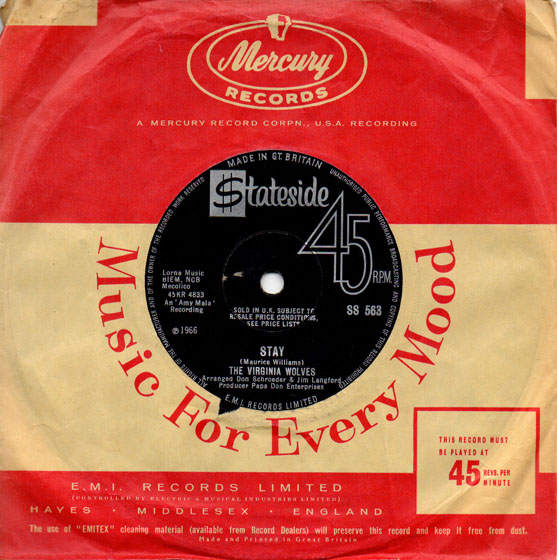 STAY * THE VIRGINIA WOLVES * STATESIDE 563 * UK
---