---
1960
WAY OVER THERE * THE MIRACLES * TAMLA 54028 * USA
Not released in the UK as a 45 this achingly good cut about a two lovers separated by by a river, with 'Smokey' Robinson as plaintive claiming he can hear his lover on the 'other side'.
The Miracles were one of the prime Modernist groups in London during the early sixties, and (or because) they recorded for Tamla Motown! As a title before a name has, in certain other circles, so the very word (s) Tamla Motown when spoken in conversation, like a password it carried all the privileges of a passport in the small, highly elitist, Modernist circles of the time.
No less than four issues were given the 54028 number, two with this A side, this is the commoner of the two (the one with the dubbed on strings). So good was this track that Tamla Motown Records re released it two years later in 1962 on their famous 'Globes' imprint (see below).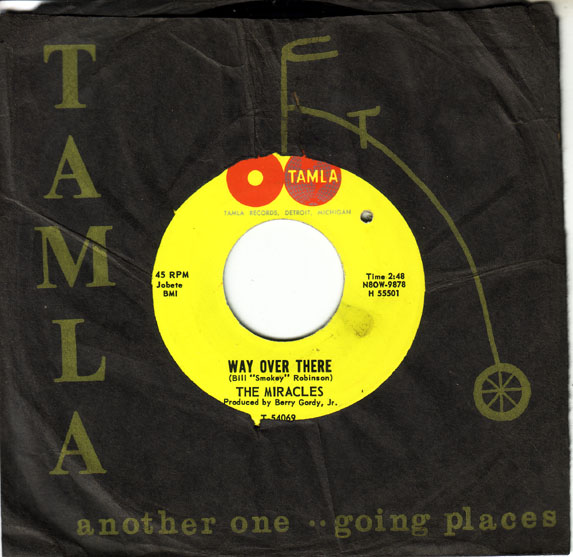 WAY OVER THERE * THE MIRACLES * TAMLA 54069 * USA
---