---
1963
WHAT KIND OF FOOL * THE TAMS * ABC PARAMOUNT 10502 * USA
Released in the USA, November 1963 and the UK, January 1964 (see below) What Kind Of Fool (Do You Think I Am) written by Ray Whitley, it was The Tams first record for ABC Paramount, cut at Rick Hall's Fame Studio, Muscle Shoals, Alabama, the song show cases the group at their very best. The Tams: Joe Pope (lead singer) Charles Pope, Al Cottle, Robert Smith, and Horace (Sonny ) Key were a five piece vocal group from Atlanta,GA that took their name from the 'Tam-o-Shanter' type hats they used to were on stage.
The Tam-o-Shanter was a head dress in the form of a kind of large cap worn by Irish menfolk in the 19th and early 20th century. During the mid 20th t was also favored by West Indians, primarily, town dwelling Rastafarian's, to ensconce their Dread Locks, and latter still as a fashion accessory for non Rastafarians during the 1970s and 80s. Another type of head dress worn by the Irish, this time by the notorious 'Straw Boys' in the early 19th century, is depicted below.
---
The habit of dressing as women added to their grotesque appearance.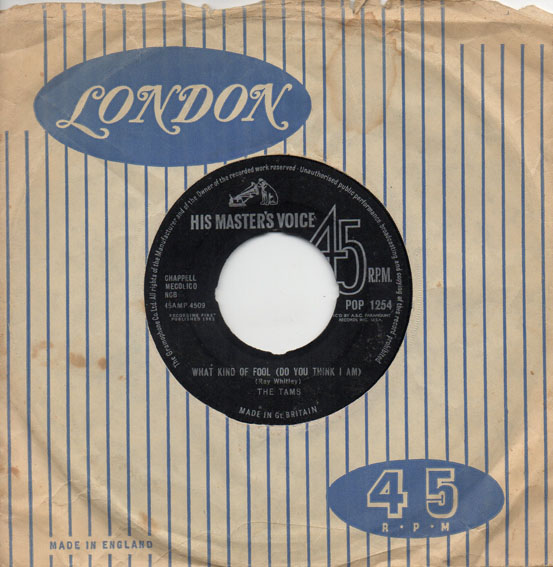 WHAT KIND OF FOOL (DO YOU THINK I AM) * THE TAMS * HIS MASTERS VOICE 1254 * UK
---