---
1966
YOU BETTER CHECK YOURSELF * SOUL BROTHERS SIX * ATLANTIC 2456 * USA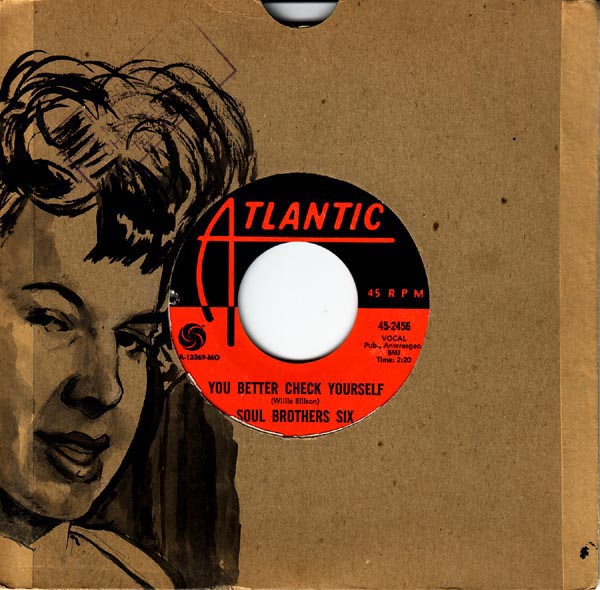 A great double sided record from the 'Brothers' who consisted of Willie John Ellison, Lester Freeman, Vonell Benjamin, and Charles, Moses, Sam, and Harry Armstrong. Their first record was Stop Hurting Me on Fine Records in 1965, and then, before their joining Atlantic, one on Lyndell Records, who issued them as the Sold Brothers Six!
---
WHAT CAN YOU DO WHEN YOU AIN'T GOT NOBODY * SOUL BROTHERS SIX * ATLANTIC 2456 * USA
The next side to You Better Check Yourself, a gorgeous, soulful ballad, makes this record a great double-sider.
---