---
1968
YOU LEFT THE WATER RUNNING * MAURICE & MAC * CHESS 8074 * UK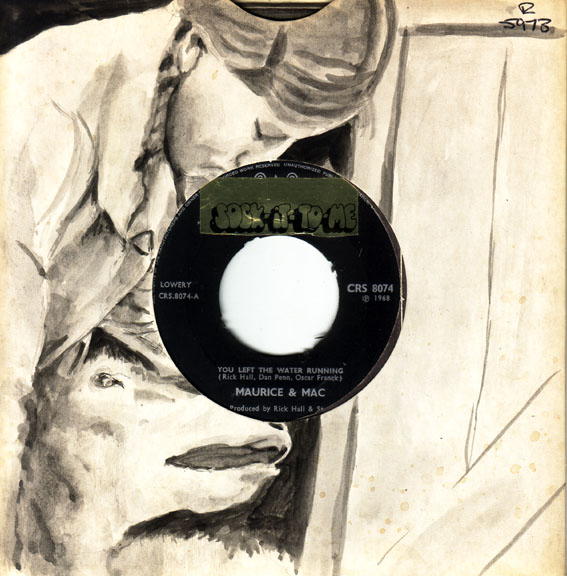 Released on Checker in the US You Left The Water Running was the duo - Maurice McAlister and Green 'Mac' McLauren, one time members of The Radiants - second release for the label (the first in the UK).
A magnificent slice of Soul blended from Southern (Muscle Shoals) sound and Northern (Chess / Chicago) big city sound with a touch of Gospel, the song with a repeated slowed down then intensified pace hit instantly with Soul music fans where ever it was played in the pubs and clubs of London and the South.
Billy Young originally cut the song for Chess in 1966 which was released in the UK on the excellent Blues & Soul LP on the Marble Arch imprint #664
Many other versions have been recorded not least by Wilson Pickett or even Barbara Lynn, but definitely Maurice & Mac's was the most well known in Great Britain at the time; an exceptionally good version of the song was also cut a year before Maurice & Mac's as a Rock Steady by the great Ken Booth.
---