---
1955
A'INT THAT A SHAME * FATS DOMINO * LONDON 8173 * UK
Although Fats Domino had released over twenty records for Imperial when he cut the above, it was only his sixth British release; still, even that was exceptional for the genre in the UK.
Written by Fats Domino and Dave Bartholomew and recorded on March 15, 1955 in a Hollywood while he was on tour. Produced, arranged, written and played on by Dave Bartholomew Ain't That A Shame was the first of Fats Domino's to 'go Pop'; as it was put in those days.
Dave Bartholomew, who was also an accomplished songwriter and bandleader, worked with Fats Domino from his first recordings, but while his early records were very successful with Black audiences they didn't cross over to white record buyers.
Although difficult to cover, as the engineers had slightly speeded-up Fats Domino's voice, no the less it has been recorded by many singers, most famously by crooner Pat Boone - who wanted to make the lyrics more proppa by singing "Isn't that a shame". Errol Dixon covered four of Fats Domino's songs on a British Decca EP Errol Sing Fats released in 1965 (see below) which included Ain't That A Shame. The Four Seasons covered the song (see below) as a B side to one of their lesser known tracks Soon, in 1963, the year they were very much an 'in' group with the Modernists, the year before, who favored such tracks as Sherry, Walk Like A Man and Big Girls Don't Cry.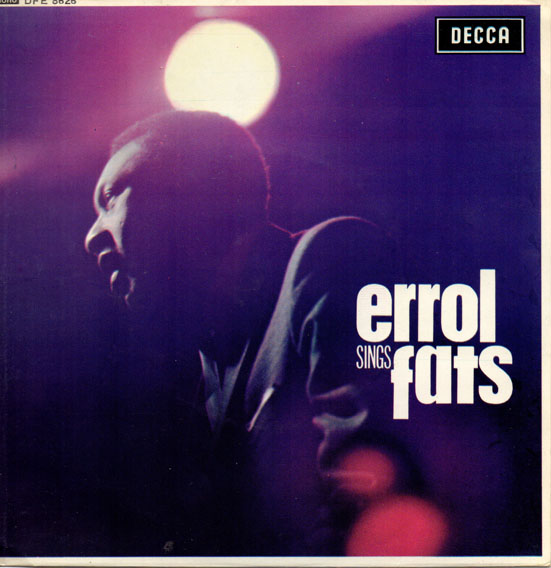 AIN'T THAT A SHAME * ERROL DIXON * DECCA 8626 * UK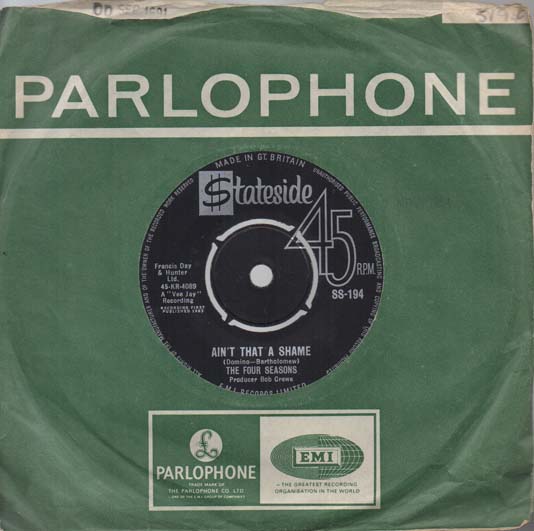 AIN'T THAT A SHAME * THE FOUR SEASONS * STATESIDE 194 * UK
See also:
---