---
1957
BABY LET ME HOLD YOUR HAND * PROFESSOR LONGHAIR * SUE 397 * UK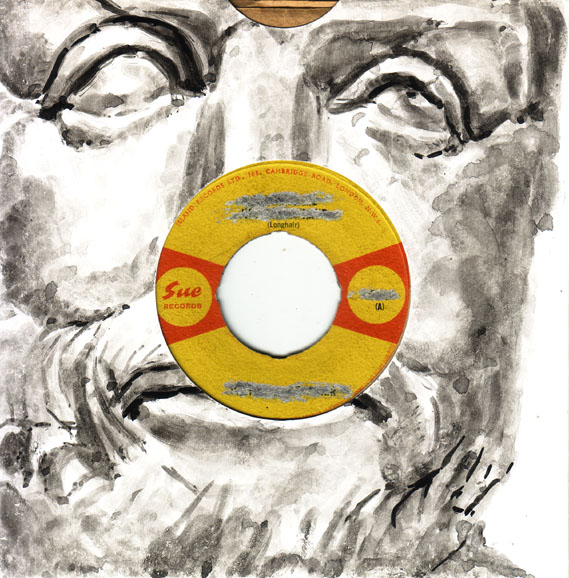 Henry Roeland Byrd, aka Professor Longhair, or Roy "Bald Head" Byrd, was a seminal figure in the formation of the Southern R&B sound originating in and around New Orleans, a sound that was to influence many singers and musicians in the 1950s and 60s from Fats Domino to Allan Toussaint.
Recorded after Professor Longhair had returned to the music business after suffering a mild stroke and the last for a national label until the 1970s, Baby Let Me Hold Your Hand was a staple of British Pop groups affecting an American sound in the early part of the 1960s. I have no idea how many of them recorded the track but many of them would include it in their live set. That so many British bands would play and sing this song is somewhat surprising considering the fact that it was the third of three records he cut for Beverly Rupe and released on the Ebb label, all of which had very little commercial success.
The first of only two records (the second was in 1978!) by Professor Longhair released in the UK it was issued on Sue in October 1965 eight years after its original release in the USA on Ebb 121, and sixteen years after his debut recording in 1949!.
---