---
1949
I'VE HAD MY FUN * RAY CHARLES TRIO * CONCERT HALL 701 * UK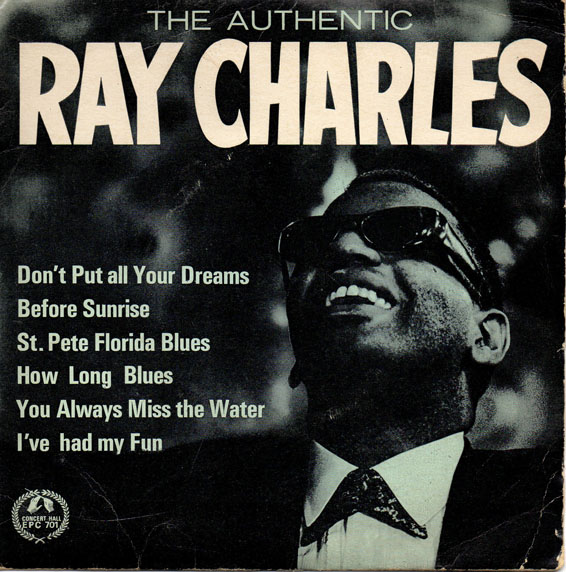 I've Had My Fun aka Going Down Slow, was recorded in Los Angeles, with Ray Charles, vocal and piano; G. D. McKee, guitar; Milton Garred, bass; and unknown, drums. It was his first release under his own name and originally released on Down Beat / Swingtime 215 backed with Sittin' On Top Of The World.
Ray Charles was still in his late teens when he recorded for Jack Lauderdale's Down Beat record company, and the smooth, sophisticated 'big city' style of music he was playing on I've Had My Fun and the other five tracks on this EP were heavily influenced by his idols: Nat 'King' Cole and Charles Brown.
Playing as a trio with Gossie McKee and Milt Garred, Ray Charles (born Ray Charles Robinson) first recording for Down Beat was I Love You I Love You (I Will Never Let You Go) which was released in February 1949 on Down Beat / Swing Time 171 as by The Maxim Trio; this was an error on the part of the record company as they were calling themselves The McSon Trio (using the Mc from McKee and the son from Robinson) at the time.
See also:
---