---
1957
LITTLE BITTY PRETTY ONE * THURSTON HARRIS * ALADDIN 3398 * USA
Written by Bobby Day and recorded by him for Class, in the US and HMV in the UK (see below).
It was the great Southern sound of the sparse cut by Thurston Harris that became more well known, released in September 1957 his version was first issued on Aladdin's Intro label, and was also issued in Great Britain on the Vogue label, shortly after in November 1957. Little Bitty Pretty One gave Harris' his biggest hit reaching the number two spot on the R&B charts, and number six on the Pop charts.
Clyde McPhatter also made a stab at recording a version for Mercury some five years later, The Popular Five also recorded it in 1968 for the Minit labl (see below) .
---
LITTLE BITTY PRETTY ONE * BOBBY DAY AND THE SATELLITES * HIS MASTERS VOICE 425 * UK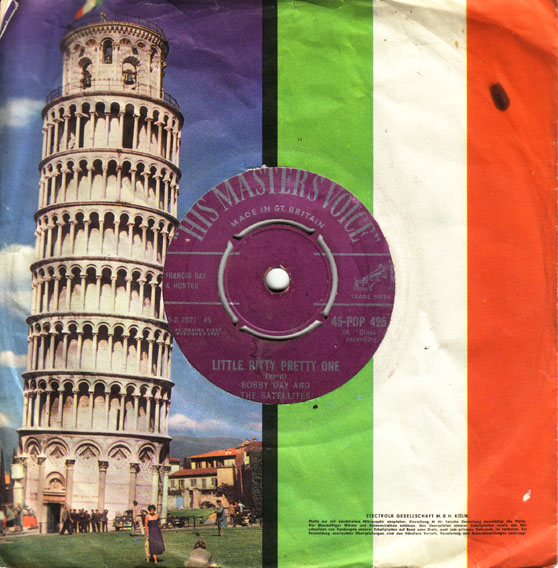 Love these ones; that's me on the left of the picture on the sleeve.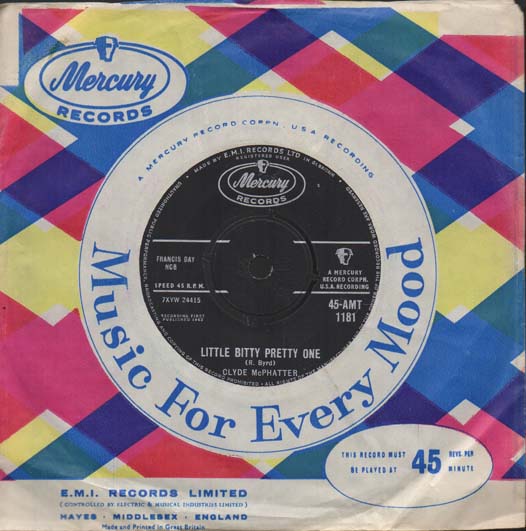 LITTLE BITTY PRETTY ONE * CLYDE McPHATTER * MERCURY 1181 * UK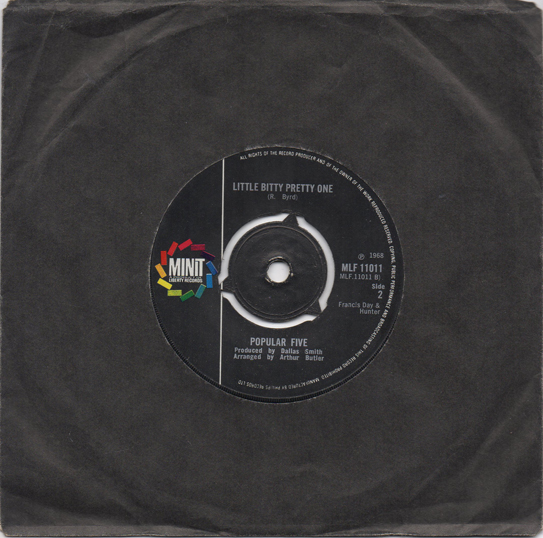 LITTLE BITTY PRETTY ONE * POPULAR FIVE * MINIT 11011 * UK
---