---
1951
LOVIN' MACHINE * WYNONIE "MR BLUES" HARRIS * VOUGE 1103 * UK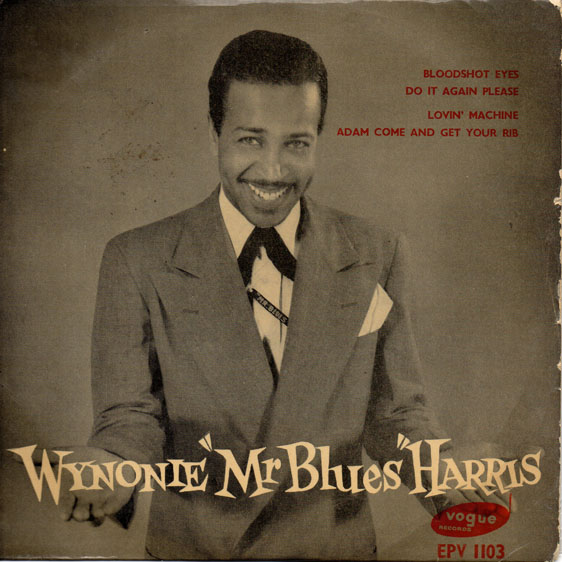 One time Lucky Mallinder big band singer, Wynonie Harris, backed by the Todd Rhodes Orchestra, sings, in no uncertain terms, about his other full time occupation: bonking.
Lovin' Machine is a wild Jump Blues number that is full of joy, intended for the party going, night clubbing, good time audience, whether they was amongst the privileged few who heard him sing it live or amongst the thousands who would have danced to this record at a party or juke joint the effect on the audience was always the same: to help them forget, for the duration of the song, any worries and cares they may have, set their bodies free of their minds, and live, paradoxically, in abandon and harmony with the moment.
Originally released in the USA on King 4485, on 2nd July 1951 Lovin; Machine was backed with Luscious Woman and some copies were pressed in blue vinyl. It was issued in the UK with the same B side on Vogue # 2111 as a 78 rpm only in 1952, four years later the above EP was released with four of his hits from the same period.
See also:
---