Cl, cli, click, on the re, re, rec, record for sound.
---
c1952
MUMBLES BLUES * 'MANHATTAN' PAUL BASCOMB * SPECIALTY * JA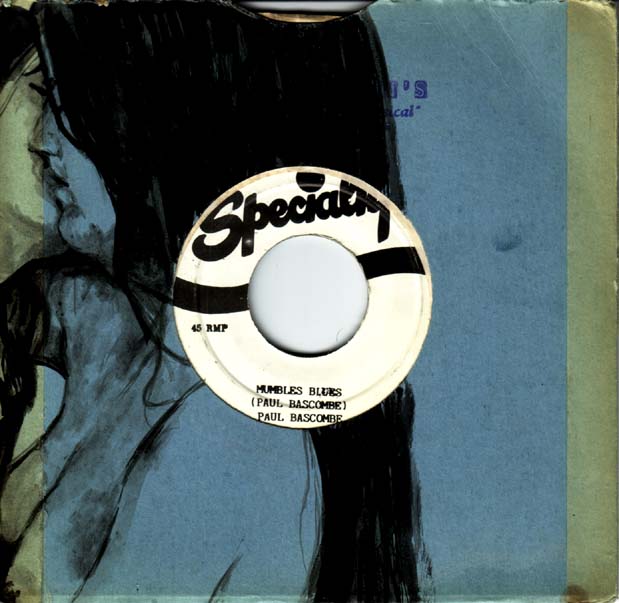 This Jamaican boot leg, although credits Specialty as the label, is from an original Mercury Race Series release, No. 8299, the last in that particular series. Paul Bascombe, who was usually credited as the Paul Bascombe Orch. had the epithet 'Manhattan' added to his name for this record. Mumbles Blues was also recorded by Bobby Lewis that same year for Chess.
---