---
1950
ANYTIME, ANY PLACE, ANYWHERE * LAURIE TATE * ATLANTIC 914 * USA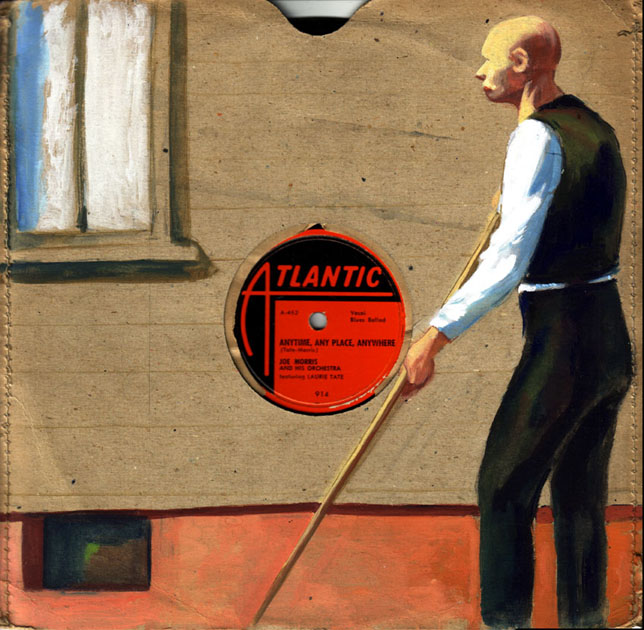 Apologies to Joe Morris who, along with his orchestra (which included Johnny Griffin tenor saxophone and Vann Walls piano) is officially the main credited artist for this record, but as good as the musical backing is it wouldn't be the magnificent recording it is without the incredibly powerful and haunting voice of (Little) Laurie Tate singing the song.
Released in October Anytime, Any Place, Anywhere was her debut recording on the label, and the song was so successful that it became the number one record across America in late 1950 selling so well that in January 1951 Atlantic gave it the honour of being the first 45 on the label.
Not surprisingly this stellar R&B ballad was never released at the time in the UK, but was included in 1968 on the musically near perfect and, in the context of British appreciation of R&B music, historically important Volume 1of the Atlantic LP series History Of Rhythm & Blues.
The song has been recorded many times by many different singers since Laurie Tate sung it in 1950, one Soul version by Sonny Hines (see below) that was released in 1965 in the UK, has the original title as it was first written by Victor Young, Ned Washington, and Lee Wiley in 1933 Anytime, Anyday, Anywhere and consequently slightly different lyrics.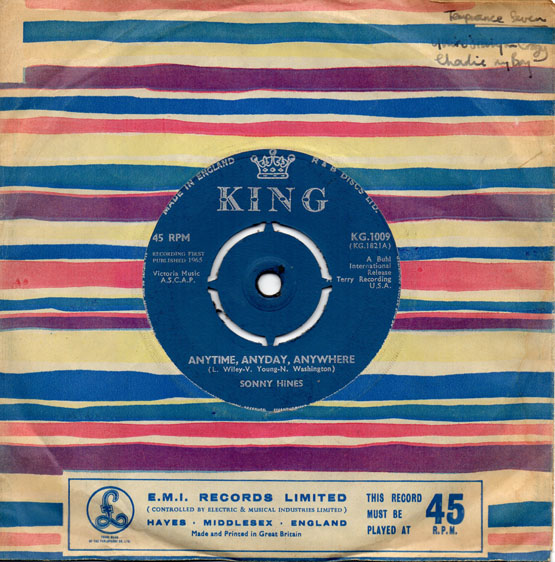 ANYTIME, ANYDAY, ANYWHERE * SONNY HINES * KING 1009 * UK
---