Warm your heart, click the record.
---
October 1957
COLD, COLD HEART * DINAH WASHINGTON * MERCURY 30032 * USA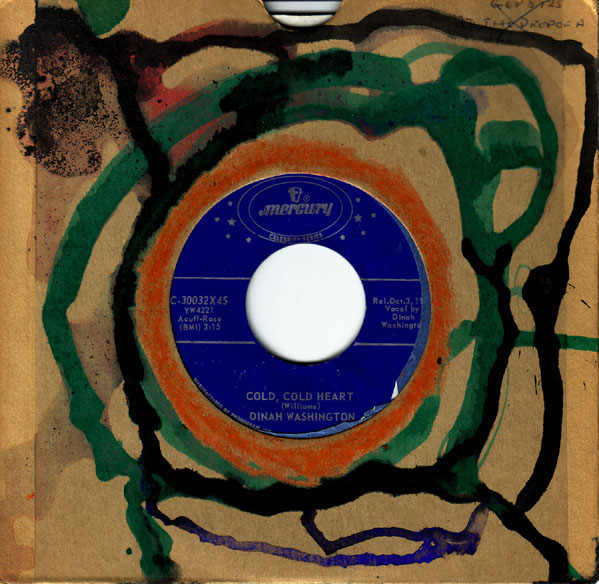 The Queen, with her version of a Hank Williams song, on a Mercury 'Celebrity Series' reissue.
Dinah Washington was born Ruth Jones, August 29, 1924 in Tuscaloosa, Alabama, she started out singing with, and accompanying gospel singers on the piano. When Dinah was 15 she won a talent contest at the Regal Theater in Chicago, and an audition for jazz band leader Lionel Hampton followed, she worked in Hampton's band from 1943 to 1946, some sources say it was Hampton who gave her the name Dinah Washington, others say it was the manager of the Garrick Stage Bar. She dominated the R&B charts in the late 1940s and early 50s, with her clear and versatile voice, she also recorded straight jazz numbers, as well as pop. Her influence on other female singers, especially R&B and Soul, is enormous, a fact which rightly earned her the title The Queen. Tragically she died, too young, in 1963 after an accidental overdose of prescription (diet) drugs.
---