See if you like it! Click on Julia Lee's piano.
---
1949
I DIDN'T LIKE IT THE FIRST TIME * JULIA LEE AND HER BOY FRIENDS * CAPITOL 228 * USA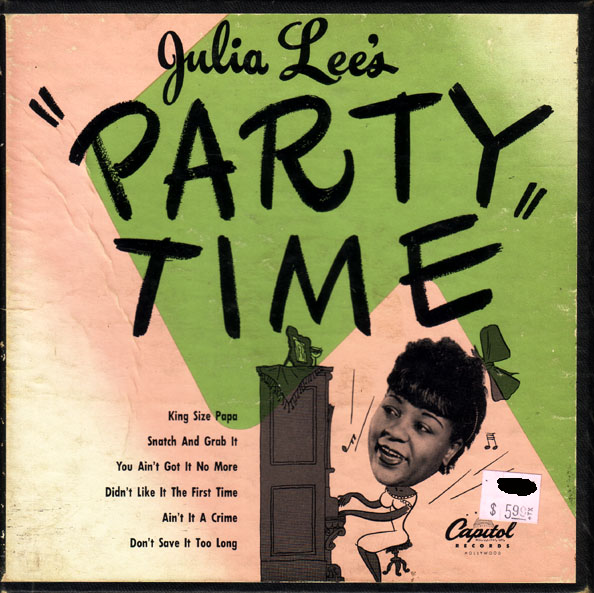 Although Julia Lee sang many fine blues and ballads throughout her career she became famous during the mid 1940s with a string of hits for the Capitol label, all of which were double entendre's or as she preferred to call them "Songs my mother taught me not to sing". The play on words in I Didn't Like It The First Time (The Spinach Song) is a perfect example of her double entendre; she opens with a spurious line about the vitamins in spinach (the vegetable is never mentioned again) then sings about how one day while she was having dinner with a guy she, ahmm, "decided to give it a try".
The copy of I Didn't Like It The First Time illustrated above is in an early 1950s three 45rpm record box set, many of which were issued in the States by various artists. The records in this particular set all came with optional push out center and special sleeves (see blow). Some of her music was made available in the UK during the early, most notably her 10 inch album Party Time (in two different sleeves!) yet as far as I am aware these box sets of 45s by her or anybody else were not issued in the UK.
I DIDN'T LIKE IT THE FIRST TIME * JULIA LEE AND HER BOY FRIENDS * CAPITOL 15590 * USA
---