Look no more, click on record for sound.
---
1951
LOOKING FOR A MAN (TO SATISFY MY SOUL) * LITTLE ESTHER * FEDERAL 12036 * USA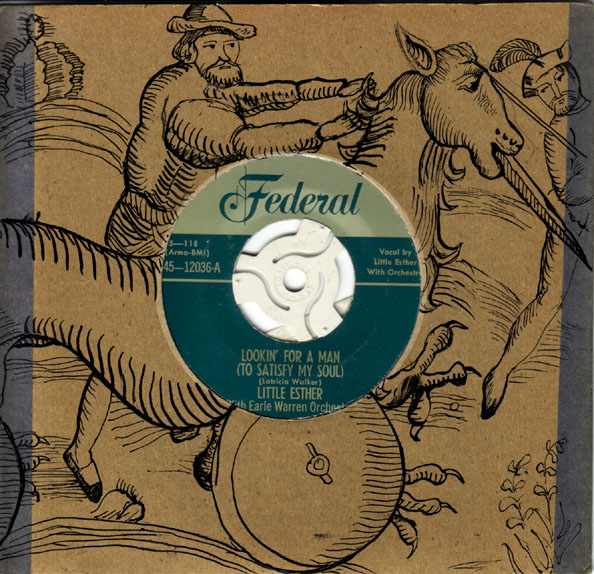 Backed by the Earle Warren orchestra Little Esther was only fifteen years old when she cut this mature and up beat song about her longing for a man to satisfy her. In the song she points out the fact that, when it comes down to it, there is only one thing she needs; because of which it doesn't matter weather her potential paramour is handsome, rich, has much in the brain department, even young or old (so far so good, over here Esther, err on second thoughts she is a bit young). The one thing Little Esther does require of a man though is he should 'have what it takes', and all things considered that must mean 'risks'.
See also:
---
RETURN TO THE LITTLE GIRLS WITH STYLE, CLASS, AND RHYTHM AND BLUES PAGE