---
1944
LOVER MAN * BILLIE HOLIDAY * MCA 1007 * UK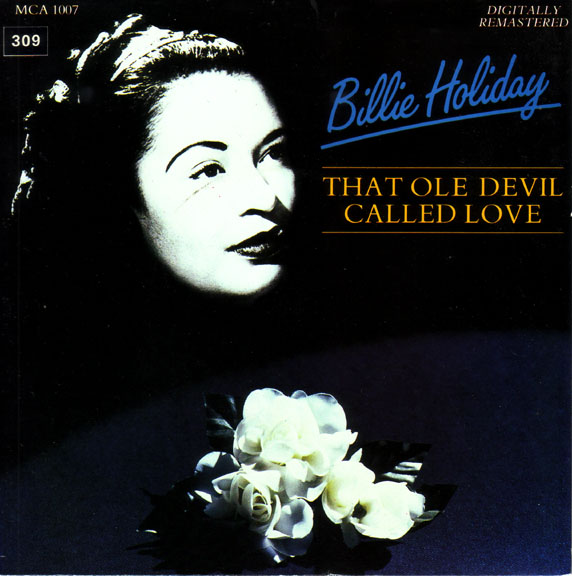 Born Eleanora Fagan on April 7 1915, in Philadelphia, Pennsylvania, to her thirteen year old mother, then living mostly in the care of others until she was ten years old Billie Holiday had, to put it mildly, a difficult childhood. But, hey, though her childhood could never be advocated for others, she became one of the most revered vocal talents of the 20th Century, giving pleasure and comfort to millions, would her story have been the same had she been brought up in a stable family relationship like so many countless unknown folk?
Milt Gabler signed Billie Holiday to Decca in the US on August 7, 1944, Lover Man was her first release on the Decca label # 23391, and one of her biggest successes, reaching # 16 Pop, # 5 Race charts. Written by Jimmy Davis and Roger Ramirez, the song was turned down three years earlier by Billie, but after including it in her show she eventually decided to record it coupled on the original release with No More which was a particular favorite of Billie Holiday's.
The above 'digitally remastered' release coupled with That Old Devil Called Love was issued in the UK in 1985.
See also:
---