---
1953
SHAKE A HAND * FAYE ADAMS * HERALD 416 * USA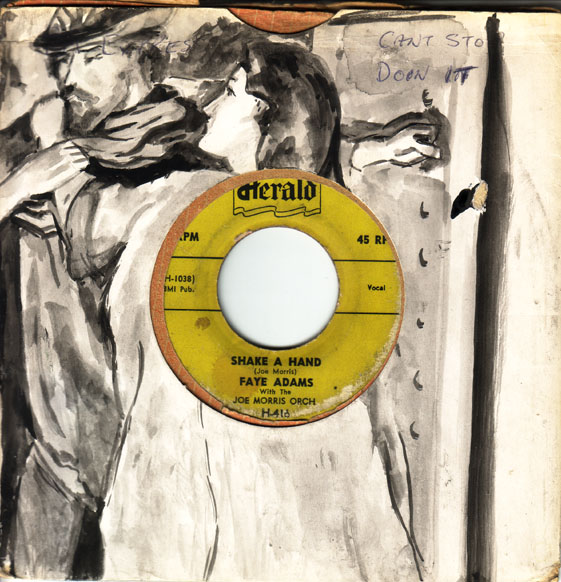 A seminal record for both Faye Adams and for Soul Music; Shake A Hand was her first hit and a principle recording in the foundation of Soul.
Faye Adams, born Fay Tuell, had been singing in church with two older siblings in the Tuell Sisters gospel group since the age of five, and when she eventually began recording secular music, on the encouragement of her husband, she brought all her Gospel singing experience and inflection to the studio, just like Jackie Wilson, Ray Charles and many others who were also laying the foundations of Soul.
Written by band leader Joe Morris Shake A Hand was Faye Adams' second recording, her first was for Atlantic, again with Joe Morris; she had replaced Laurie Tate as the bands vocalist. When Morris left Atlantic and signed for Herald he naturally took Faye Adams with him, only things had changed and unlike the previous decade vocalists now got major credits on record instead of being secondary or in some cases not mentioned at all.
An enormous hit the record topped the R&B chart for ten weeks and crossed over onto the Pop charts reaching # 22; it was possibly this popularity that led Herald Records to press a number of the discs in red vinyl - the shades vary, this one is a rich ruby red.
---