---
c1954
AVENUE OF THE AMERICAS * MOONDOG * LONDON 1010 * UK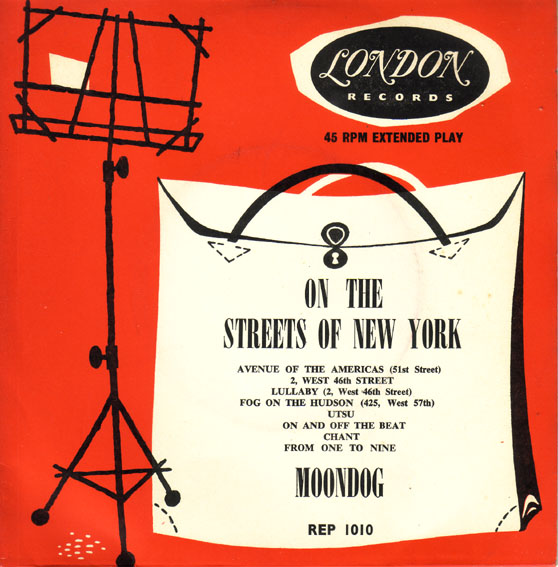 Moondog is an itinerant musician-composer, who has appeared on the sidewalks of various parts of mid-town New York playing his original compositions on seldom heard instruments ---- several of which are his own invention.
Moondog was born Louis Thomas Hardin, in Kansas, in 1917. His parents were missionaries and he spent most of his youth on Indian reservations in the West. At the age of sixteen, he became blind . . . . Influence of the primitive surroundings of his early environment is evidenced in his compositions.
From the biography on the reverse of the above EP.
N.B. Note the lack of forethought with the cover design, as Moondog being blind, and playing on the streets, would have no use for a music stand!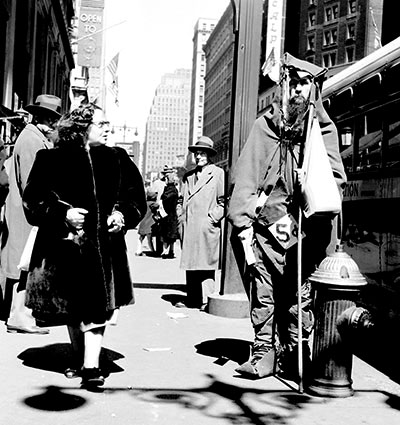 Machines were mice and men were lions once upon a time; but now that itís the opposite, itís twice upon a time. Moondog
---