---
1972
GIVIN' UP THE FOOD FOR FUNK - PART 1 * JB's * PEOPLE 610 * USA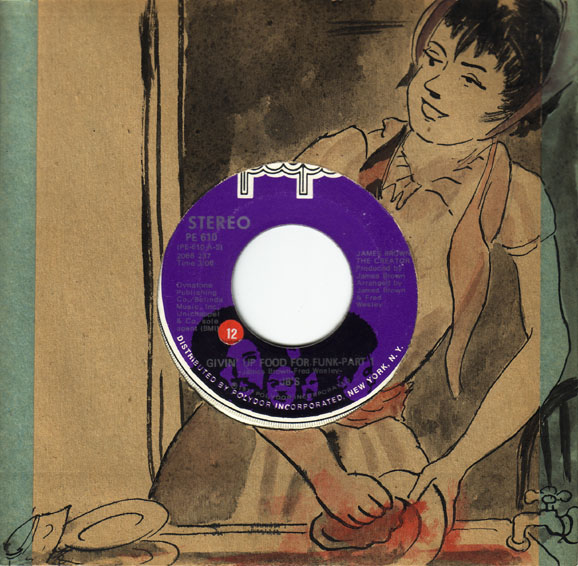 Written by James Brown and Fred Wesley, Givin' Up Food For Funk the (hyperbolic) claim is like a rallying call and a challenge to all would be Funk fans; it says "We are the real deal, are you equal to it".
It was Produced by James Brown and recorded June 12, 1972, A&R Studios, New York, NY, with James Brown (organ and tambourine) Fred Wesley (trombone) St.Clair Pinckney (tenor sax) Jimmy Parker (alto sax) Jerome "Jasaan" Sanford, Russell Crimes and Isiah "Ike" Oakley (trumpets) Hearlon "Cheese" Martin and Robert Coleman (guitars) Fred Thomas (bass) John "Jabo" Starks (drums) and Johnny Griggs (congas).
Taken from the J.B.s album Pass The Peas it was released in the UK on Mojo records (see below).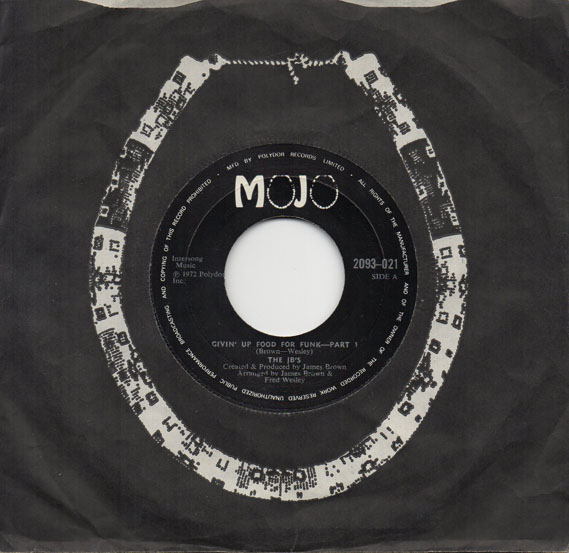 GIVIN' UP FOOD FOR FUNK * THE JB's * MOJO 021 * UK
---