---
1962
GREEN ONIONS * BOOKER T & THE M G s * LONDON ATLANTIC 9595 * UK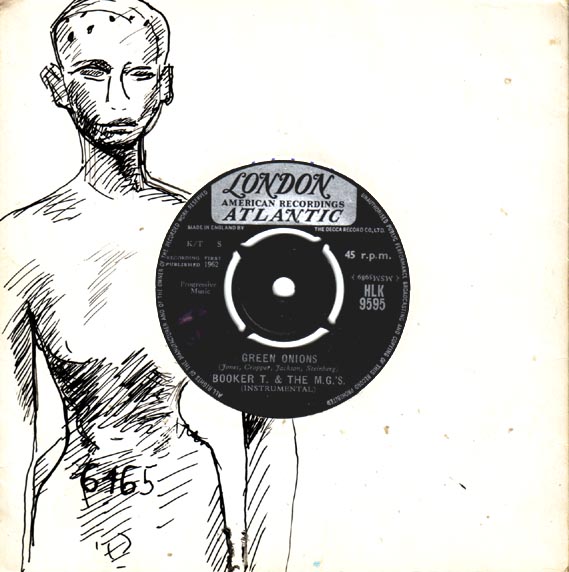 Booker T. Jones joined Stax as a saxophonist in 1960, in 1962 Booker T and the M. G. s were formed [ M G standing for Memphis Group] as the house band for Stax/Volt records. They can be heard on such records as Carla Thomas's Gee Whizz, and her father Rufus's Walking The Dog.
---
GREEN ONIONS * BOOKER T & THE M G s * STAX 127 * USA
Although Last Night by the Mar-Keys had been popular it was this record that became, for a considerable time, the Mod anthem in England, and made the Stax label itself synonymous with the movement, rivalling even Tamla Motown [see Way Over There] for kudos, and cultural capitol, in the early years of the nineteen sixties.
---