---
1973
JUNGLE BOOGIE * KOOL AND THE GANG * DE-LITE 559 * USA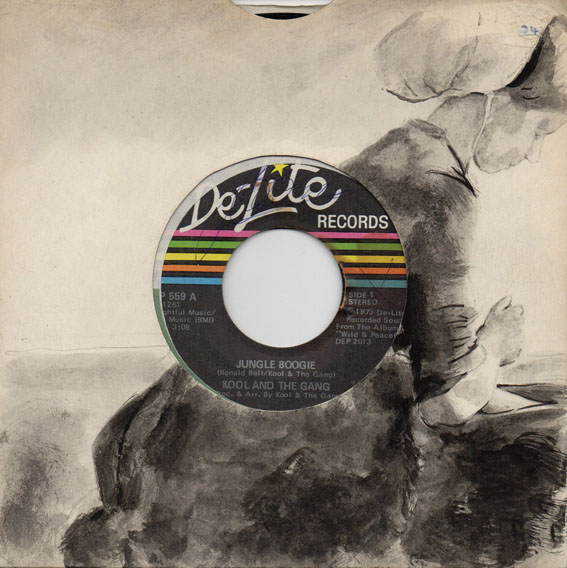 Although Jungle Boogie has James 'JT' Taylor vocalising I still class this as an instrumental as clearly it's not a song as such; and I always think of Kool And The Gang as an instrumental outfit, which is just what they were at the outset.
Brothers Robert (Kool) and Ronald Bell along with three others started out in 1964 as the Jazziacs playing pure Jazz in and around their Jersey City base. In 1967 they changed their name to Kool & The Flames, and two years later became known as Kool and The Gang.
They signed to Gene Redd's newly formed De-Lite label in 1969, their first release was the eponymously titled Kool & The Gang #519, the wild and Funky Jungle Boogie was their 17th for the imprint; it was released in the UK on Polydor (see below) when their 'labels' were as dull as dishwater.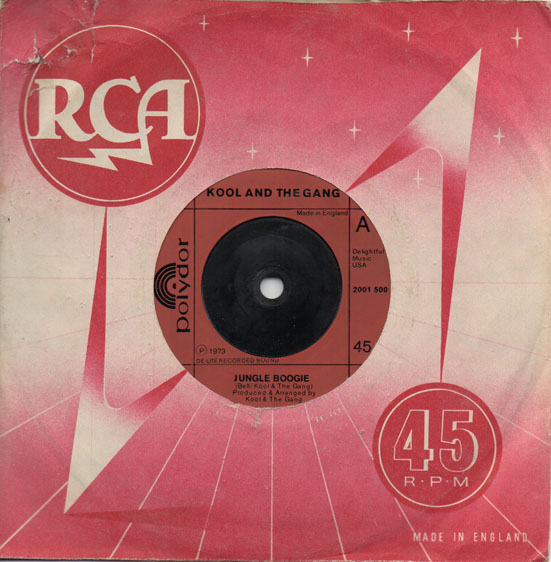 JUNGLE BOOGIE * KOOL AND THE GANG * POLYDOR 2001 500 * UK
---