---
1965
LAND OF A 1000 DANCES * CANNIBAL AND THE HEADHUNTERS * STATESIDE 403 * UK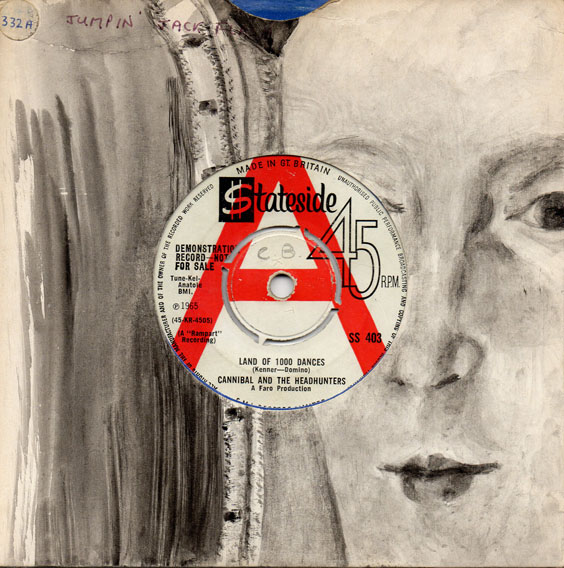 There are some dance records that I always think of in terms of instrumentals which is a little ironic as this record is by a vocal group, Land Of A 1000 Dances an uninhibited and energetic slice of Latin Soul is such a record.
A vocal quartet originally calling themselves Bobby & the Classics, Frankie "Cannibal" Garcia, Robert "Rabbit" Jaramillo, Richard "Scar" Lopez and Joe "Yo Yo" Jaramillo, were four young 'Chicanos' (an American term for people of Mexican descent) from public housing projects (known as council estates in England) in East Los Angeles, they changed their name to Cannibal And The Headunters after signing to Eddie Davis' Rampart record label.
It's interesting to note that all the members of the group had nicknames; there are differing versions of how, for instance Frankie Garcia was given his nickname "Cannibal" some say it was when he bit an opponent during a fight, others say that it was from his older brother Art's gang name ('placa' in Mexican).
Written by Fats Domino and Chris Kenner and originally recorded by Chris Kenner and also by The Midniters - Land Of A 1000 Dances, backed by The Blenndells, was the groups debut record, released on Rampart 642 (the next record after The Blenndells La La La La) it reached number 30 on the Billboard charts in April of 1965.
---