Listen to this record by clicking on the image.
---
1959
MULHOLLAND DRIVE * 'ACE' DINNING SAX WITH JEANETTE * TOP RANK 184 * GB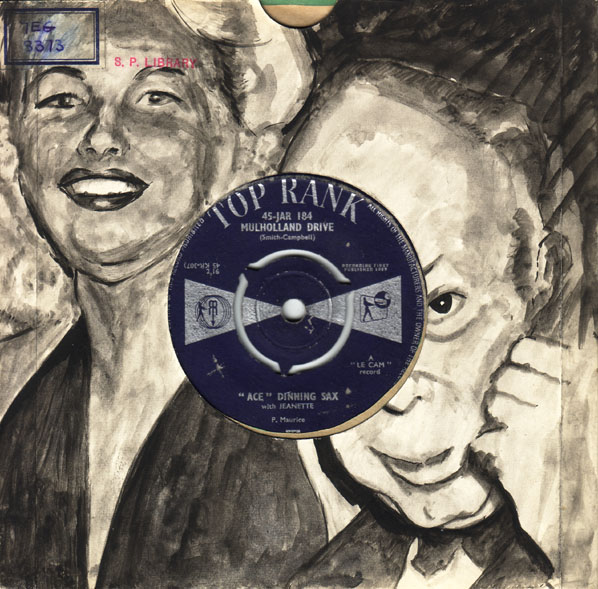 "Take me to Mulholland Drive, ........(honk, honk, honk,) .........Keep Driving"
The famous Mulholland Drive snakes along the crest of the Hollywood Hills, the rich and famous live up near there, above LA and the Valley, and it's easy to see why. You can cruise the curves all the way down to the beach, and along the way breathtaking views of the Valley and the LA basin. With its numerous concealed roadside pull-off points, no road lighting, the romantic twinkling lights in the valley below and the stars above, it was, in the 1950s, the place for teenagers, and adulterers, to go, at night, in their big beautiful cars, with those wide bench seats, and the rich honeyed tones of the Doo Wop groups wafting out of their chromium faced, valve operated, radios.
---