Click on the record to find out how soft.
---
SOFT * TINY BRADSHAW * KING 4577 * USA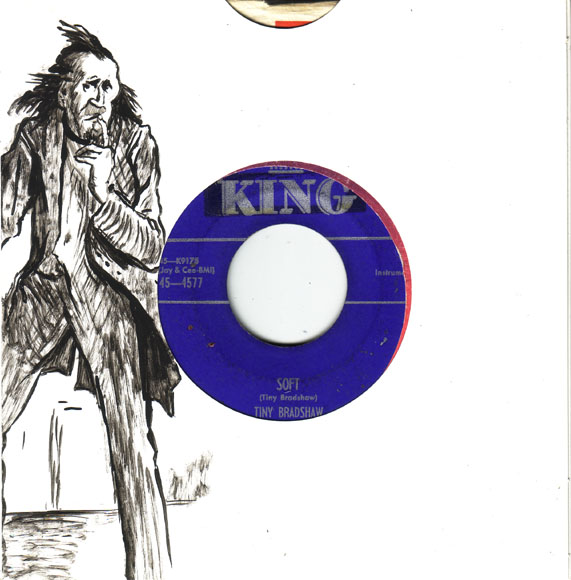 Tiny Bradshaw majored in accounting at Wilberforce University, before he put it aside for a life in music, good choice Tiny. After stints with various bands as vocalist, Bradshaw formed his own band in 1934, when he began recording for Decca Records, then, during the late forties blues combos were the big thing, Tiny Bradshaw is said to have had one of the best bands around, and kept it going through the early '50s, with five Billboard hits. He can be heard on this record, along with Red Prysock and Syl Austin, three of all time grate's. Tiny also recorded the original Train Kept A -Rollin on King. In 1954 he had a succession of strokes and died December 1958.
---