---
1956
SO RARE * JIMMY DORSEY * FRATERNITY 755 * USA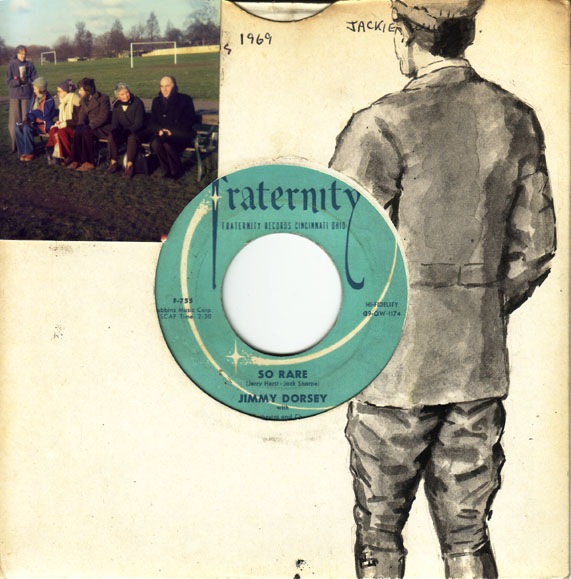 A million seller for saxophonist (he also played the clarinet and trumpet) and band leader Jimmy Dorsey, So Rare is by many standards, an MOR recording , with its inclusion of a choir singing the chorus at the top of their voices in a most sentimental fashion, yet oddly it has wide appeal across a spectrum of musical tastes.
Recorded in November 1956, just several months before his death, the record nearly never happened as his brother, Tommy Dorsey, objected to the Pop nature of the number and in particular Jimmy's sax solo saying that it would tarnish the family name.
Although I can tolerate the ethereal choir it is, for me, by and large, the saxophone that makes this record so good and gives it a place with so many other instrumental gems of Soul, Funk and R&B that I have.
It's also encouraging to know that I'm not alone in my appreciation as, apart form its success on the Pop charts, it also made the top ten of Billboards R&B charts in the summer of 1957!
---