---
SOUL PARTY 1 * BILLY CLARK WITH THE MASKMAN * COLUMBIA 667 * C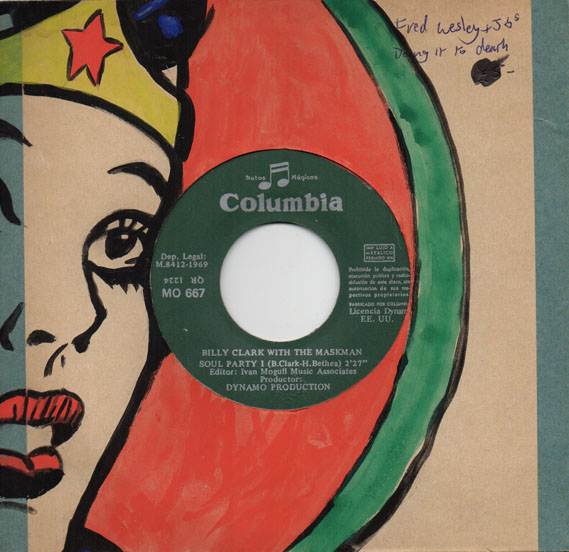 Tenor saxophonist Billy Clark who's orchestra can be heard on this dynamic soul instrumental is accompanied here by vocalist Maskman, aka Hermon Bethea, who's best known to British Soul music fans by his only UK release One Eye Open as Maskman & The Agents, on Direction; although Bethea had been in some 10 groups before forming Maskman & The Agents.
Hermon Bethea doesn't quite sing on Soul Party Part 1 as 'toast', DJ style, in the most emphatic manner. According to Martin Newman on the Sir Shambling site Billy Clark had previously played in The Joe Morris Orch, who can be heard on such outstanding recordings as Anytime Anyplace Anywhere and Shake A Hand.
Soul Party 1 was originally released on the New York independent Dynamo label #123, and is seen here on a South American, Columbian, Columbia issue.
---