---
1975
THE HUSTLE * VAN McCOY * AVCO 6105 037 *UK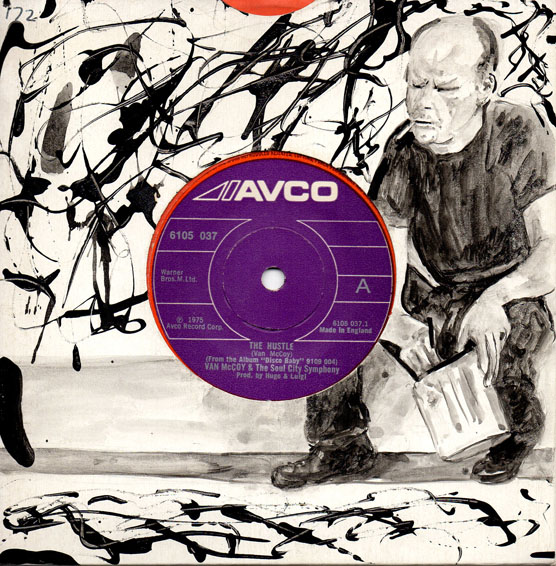 Washington born Van McCoy died tragically young at age 39, in his short life he had managed to have approximately 700 song copyrights to his credit, including such masterpieces as Baby I'm Yours and Getting Mighty Crowded; he also produced and played on countless other recordings.
Van McCoy first recorded as a duo with his brother Norman Jr. as The Starlighters for End in 1956, but it wasn't until 1975 that his name became known outside of the relatively narrow confines of Soul fans and the music industry when The Hustle, a Disco influenced dance record, toped both the R&B and Pop charts in the US and reached #3 on the British charts.
A reissue of The Hustle in a remixed version was released for the British market in a picture cover (see below) shortly after his death as a tribute to the man and his talent.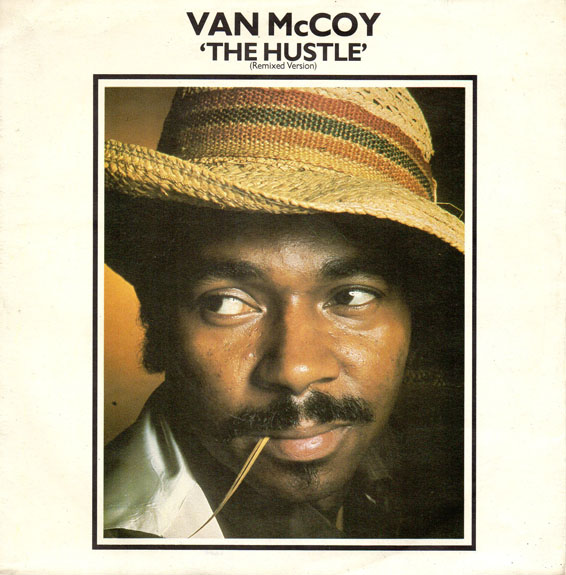 ---