Stay where you har and give a listen to glorious Gloria, click on the record.
---
1965
STAY WHERE YOU ARE * GLORIA AND THE DREAMLETS * ISLAND 169 * UK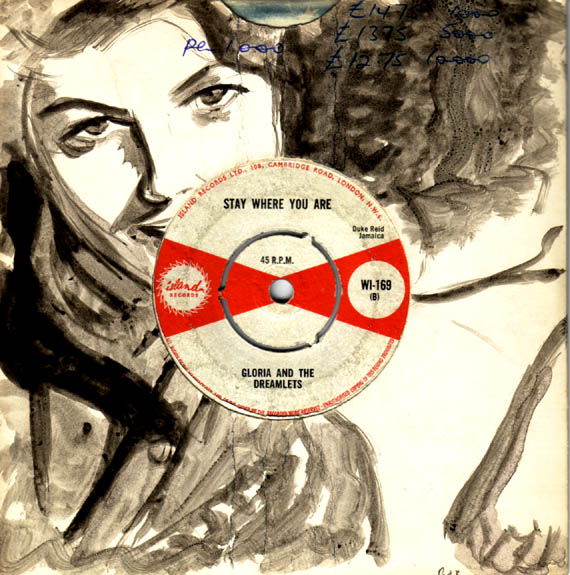 There wasn't many all female Jamaican vocal groups in the Ska, or any other, period which is a pity because if there were, and they were anything like The Dreamlets, we would have been, at the very least, musically richer. This and the A side were both Duke Reid productions.
See also Really Now
---