---
1965
TEN COMMANDMENTS OF MAN * PRINCE BUSTER * BLUE BEAT 334 * UK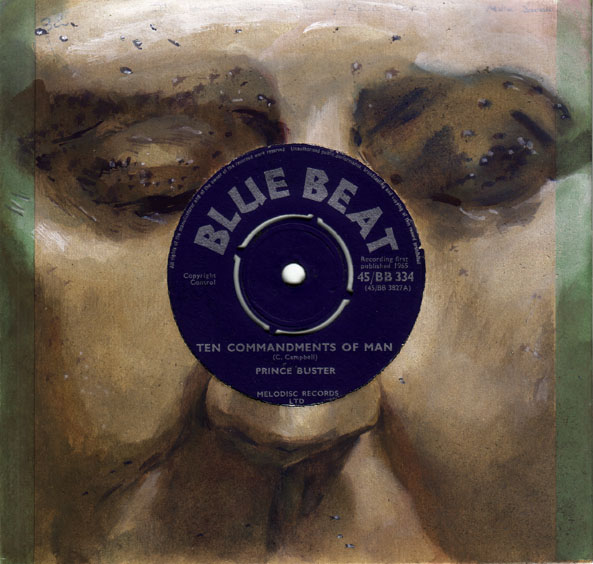 This track has been controversial since its release, not least because it was released around the time that women's liberation was gaining prominence in the western world. In 1963 Betty Friedan published her international best-seller The Feminine Mystique which had played an important part in raising the profile of feminist causes. What was known then as 'women's lib' was so high in all areas of life that it was bringing about irreversible upheavals in roles and practices in work, education and leisure, with populations divided roughly down the middle, of both men and women, as to the rights and wrongs of the feminist's positions. The effect was so widespread that even tobacco companies cashed in designing cigarette brands, the most successful of which was Virginia Slims, with copy tied in specifically to the liberation movement.
Cigarette's had been legitimized as socially acceptable for women a generation earlier in America by Sigmund Freud's nephew Edward Bernays when he had them marketed, directly at women, as 'Torches of freedom'.
The development, politics, culture and exuberance of the radical women's liberation movement, lasted from 1965 to1975. This 'Second Wave' of feminism - it had first come into prominence in the early part of the twentieth century - was one of the largest protest movements in US history. It is not surprising then that Prince Buster, a Muslim and something of a socialist, should react to this situation with his own, somewhat tongue-in-cheek, statement.
This second version of Prince Busters Ten Comandments (different from the first) was renounced and given alternative lyrics by Little Norma, in 1966, and later, just to hammer it home, the female position can be heard on Ulett's 1970s The Answer To My Commandment (see below) which to make matters worse is toasted over by Dennis Alcapone.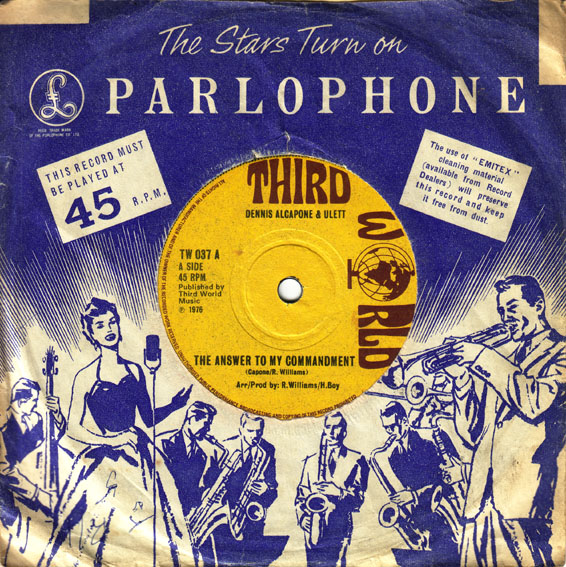 THE ANSWER TO MY COMMANDMENT * DENNIS ALCAPONE & ULETT * THIRD WORLD 037 * UK
See also:
---