---
1967
DALLAS TEXAS * PRINCE BUSTER * FAB 37 * UK
Dallas Texas aka This Is A Hold-Up is quite late for a Ska record although I don't know the precise date of recording I would guess that in Jamaica the music had already started to shift into another gear when this was released.
Being about a 'hold-up' this superb Ska cut starts of with a lot of gun-fire; a sound, on records, that was popular with the youth in the night clubs and dance halls of the western hemisphere and Jamaica during the 1960's, ever since it was popularized by Roy C and his Shot Gun Wedding.
It was covered by British Reggae artist 'Tiger' some years later and released on the NewBeat label (see below) and although it is clearly a Prince Buster song it the writing credits on the 'Tiger' recording go to Laurel Aitken!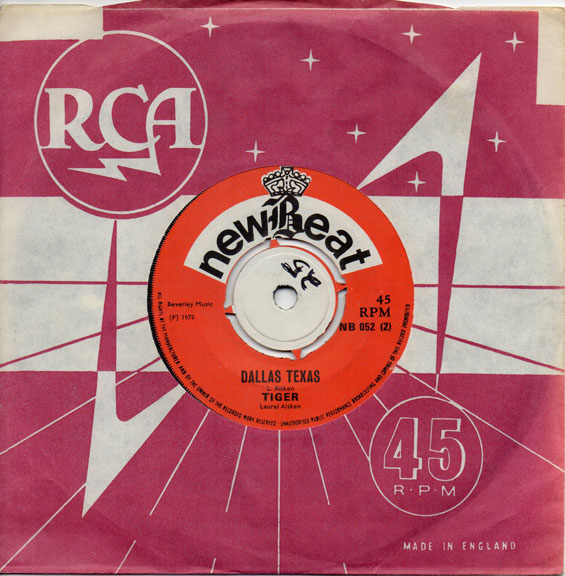 DALLAS TEXAS * TIGER * NEWBEAT 052 * UK
See also: Jealous * Madness * Time Longer Than Rope * Judge Dread *
---