Play this record by clicking on the image.
---
1965
WELCOME HOME * DOREEN & JACKIE * STUDIO 1 * JA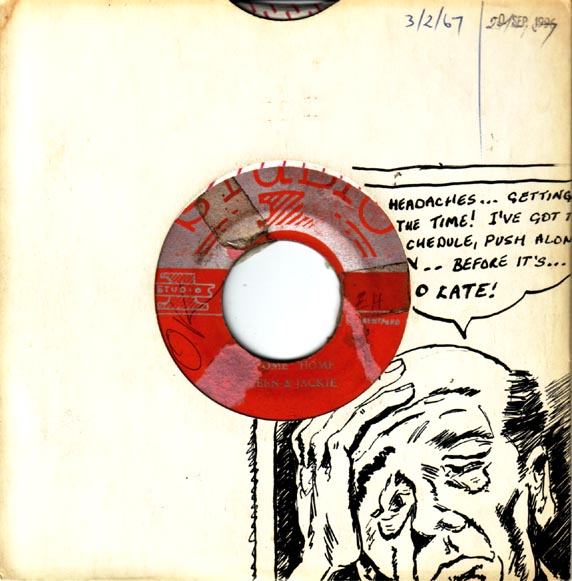 Doreen Schaffer and Jackie Opal with a gorgeous Ska duet recorded for Sir Coxsone in 1965, Welcome (you back) Home. Doreen was an original member of the Skatalites, and it's nothing short of a crime that there are so few solo records by Doreen from the sixties. Like her beautiful, beautiful, version of Adorable You (an American original, recorded in1956 by Jimmy Locks, on Savoy).
---