---
1964
YOU MAY NOT BELIEVE * CHARLES ORGANAIRE * BLUE BEAT 241 * UK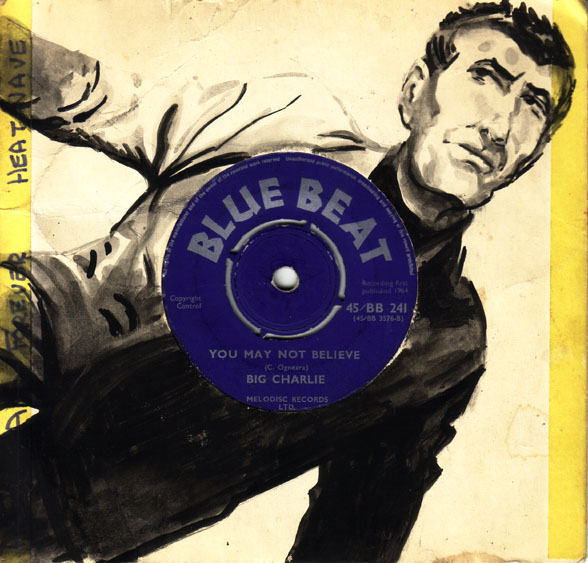 Charles Cameron, aka Charles Organire, aka Big Charlie, was a prolific musician who played on countless recordings in Jamaica during the 1960s. He began playing the mouth organ semi professionally when still a child and after wining all the major contests in Jamaica in the late 1950s he started his prolific recording career with many of the leading producers of the day, initially with Prince Buster but including others like : Duke Reid, Coxsone Dodd and King Edwads.
During this incredibly intense and productive period Charles Organire played and sang with various outfits like: Carlos Malcolm and the Afro Jamaicans, Bobby Aiken and the Caribbeats, Trenton Spence, Los Cabularos, Sonny Bradshaw and others.
A Muzic City release JA You May Not Believe is a simple but well performed vocal cut with an extended instrumental break featuring a superb trumpet solo. Itwas released in the UK as the B side to Red Sea, a religious style Ska vocal.
See also:
---